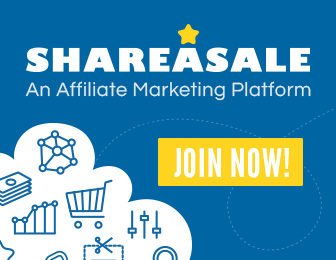 Halitosis or bad breath (unpleasant odor in the exhaled air) is a very common health problem. It is one of the commonest causes (third commonest cause of dental visits) why people visit dentists. Halitosis is the third most common oral health problem, only after tooth decay and gum diseases.
Majority (approximately 90%) of cases of halitosis the cause is present in mouth (oral cavity). The intensity of bad odor of breath varies in different times of the day due to various factors such as smoking, alcohol intake, eating various food items (such as onion, fish, meat, garlic, ginger, cheese etc. Which have their own odor). During night mouth is exposed to less oxygen and as a result halitosis is worse in the morning after waking up.
Halitosis may be transient, which may go away with eating, proper brushing of teeth, flossing and by use of mouthwash. Halitosis may be persistent which may not disappear with the methods mentioned here and need to look for underlying cause which must be removed. Halitosis can affect self confidence badly and should be treated (the cause) appropriately.
Halitosis due to problem in tongue:
Problems in tongue are one of the most common causes of halitosis. Bacteria in tongue produce malodorous compound and fatty acids (have odor) and account for more than 80% of halitosis. Bacteria can thrive in the posterior part of tongue on the food deposits, post nasal drip and dead epithelial cells and produce malodorous compounds such as indoles, polyamines and sulfur compounds (hydrogen sulfide, methyl sulfide etc.).
Cleaning tongue regularly to remove the bacteria and their products is a solution from halitosis due to problem in tongue. Use of mints, mouthwash, gums etc. can be helpful temporarily, but can not cure the underlying cause.
Halitosis due to gum diseases:
Advanced gum disease may lead to severe halitosis, but minor gum diseases may not produce halitosis. Bacteria that are present in the gum infections may produce malodorous compounds and lead to bad breath. Treating the gum disease appropriately can cure halitosis due to gum disease.
Bad breath due to pathology in mouth:
Our mouth can harbor hundreds (estimated to be more than 600) of different bacteria and many of them can produce substances that produce bad odor. The mouth bacteria produce sulfur compounds, breakdown products of proteins and amino acids. Common sites include back of tongue, faulty dental works, dental decays, food in between teeth etc. regular use of mouth wash, dental floss, and tongue cleaning can help reduce bad breath.
Halitosis due to nose and tonsils:
Odor may be due to infection of sinuses or presence of foreign body in nose. Tonsillitis and other problems of tonsil may also cause halitosis although uncommon.
Halitosis due to esophagus and stomach:
Halitosis may originate in esophagus or stomach. Hiatus hernia, GERD (gastroesophageal reflex disease), Zenker's diverticulum may contribute to halitosis from esophagus. Belching from stomach may cause halitosis. Fistula from stomach to esophagus may also lead to halitosis.
Halitosis due to systemic diseases:
Several systemic diseases may cause bad breath rarely. Some are given below:
Respiratory tract infection (infection of lungs and bronchus).
Fetor hepaticus, which occurs in chronic hepatic failure.
Renal failure and kidney infections.
Diabetes mellitus
Certain cancers
Metabolic problems
Trimethylaminuria also known as "fish odor syndrome".
These are extremely rare conditions causing halitosis.
Image: FreeDigitalPhotos.net