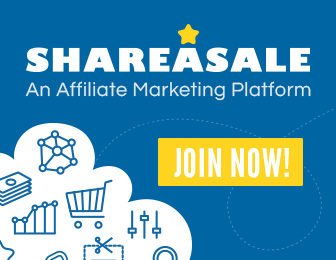 Kayla Itsines. The name may not sound familiar, but the Kayla Itsines workout most likely does. She is the creator is the Bikini Body Guide, a women's fitness sensation that spans the globe.
She has created the largest fitness community for women in the world, and, looking at her Instagram account which boasts more than five million followers, it is easy to see why. The before and after photos showing the incredible transformations of women who have completed the BBG workout speak for themselves.
Kayla Itsines Workout Introduction
Women all over the world are regaining their pre-baby bodies, dropping unwanted pounds, eating healthier, and getting stronger, all thanks to the Bikini Body Guide. Kayla Itsines workout has made it easy for the modern woman, creating a week by week, step by step bikini body guide program that includes everything.
Strength training, cardio, recovery, nutrition, shopping lists, it's all included. Everything has already been taken care of, so women can focus on their results. Kayla Itsines Workout plan is for every woman or any fitness level, also including alternate meal plans for different kinds of vegetarians.
It is a truly complete and accessible option for women who are more concerned with getting in shape than devising a complex workout routine themselves. Kayla Itsines has done it all for you!
Bikini Body Guide Features
BBG Workout Plan:
The Bikini Body Guide has two main components. The eBooks and the App. Both of them contain the same core program, which is a comprehensive workout routine laid out week by week, with each exercise fully explained and illustrated with high quality photographs.
You have the option of choosing your favorite low-intensity workouts, such as jogging or yoga or swimming, then you follow along with the higher intensity routines that Kayla has set up. Her routines target every muscle group, toning and strengthening them all. The Kayla Itstines workout is a fantastic workout for getting back in shape in the comfort of your home.
When you are working with the app, you get the added motivation of the option to take part in community challenges. The friendly competition between other fitness-minded women will encourage you to stay motivated and on track to meet your goals.
Whether you use the eBooks or the App, you will have at your fingertips a complete and detailed program to get your in shape and improve your health, where all of the preparations have been taken care of, and all you have to do is follow along. It truly is a fitness regimen that is accessible to all women, regardless of their current fitness level and healthy living know-how.
Kayla Itsines Nutrition Guide:
Working out alone is not enough to reach optimal health, we all know this. In order to really drop the extra pounds and get the bikini body that you deserve, a lot of attention has to be made to what you put into your body, not just the workouts you do.
Unfortunately, it's not so easy to come up with an appetizing meal plan that stays within your caloric range and provides all the nutrition you need to nourish and strengthen your body. Luckily, the Bikini Body Guide is much more than just a workout, it's a complete fitness guide and it comes with a detailed, easy to follow, easy to personalize eating plan.
With a standard version and versions for different types of vegetarians, these menu plans do all the hard work for you, providing delicious recipes for every day of the week and even including the shopping list to take with you to the supermarket.
It is so much easier to eat healthy when you never have to make a last minute decision about what's for dinner when your stomach is already growling. Kayla Itsines has provided you with an easy to follow plan so that you never just have to reach for the nearest unhealthy thing to eat.
Bikini Body Guide Progress Keeping:
Unless you happen to be one of those people who loves to make spreadsheets (all the more power to you, sister, but that isn't me.) then it can be really difficult to motivate yourself to get in shape when the only information you have to go off of is the number on the scale.
We all know, of course, that muscle weighs more than fat and that getting in shape is a lot more complex than simply coming up with a smaller number every time you get on the scale. So when that number is all you have to go on, it can feel like progress is impossible and that all your hard work is going nowhere.
Talk about a motivation killer. Kayla Itsines has thought of this too, and in her Kayla Itsines workout app, she has come up with the solution of having weekly progress photographs. By simply taking a selfie each week you can line them all up and see your body transform right before your very eyes. You will be able to see your muscles tone, your waist shrink, and your face light up as you discover your own healthy, radiant self.
Kayla Itsines Workout Review Conclusion
There are a lot of workout programs out there. Every one of them promises to be 'The One' that will make all your dreams come true. And sure, shop around, but none of them offer everything in one place like the Bikini Body Guide by Kayla Itsines.
Join the millions of women around the world who have found the confidence and inspiration to achieve their goals with Kayla's help. So many women can't all be wrong, and if you still need convincing, take a scroll through Kayla's massively popular Instagram account, where amazing before and after photos are posted every day, sent to her by women who have had their lives change thanks to the BBG workout plan and nutrition guide. The transformations speak for themselves. Yes. It works. And you can do this. Kayla will show you how with her Kayla Itsines workout plan.