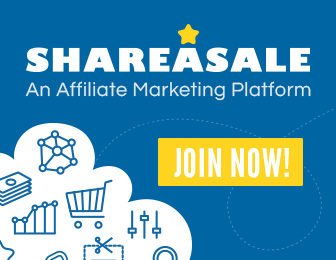 Menopause is a physiological process in every woman's life, which naturally comes around the age of 45-50 years depending on various factors such as nutritional status, race etc. Menopause being a physiological process is not a problem itself, but for many women there may be some disturbances and health problems in around the time of menopause, which are due mainly to menopause, known as perimenopausal symptoms. If a woman develops symptoms, the problem should be addressed and there are several natural remedies for menopause (perimenopausal symptoms).

Symptoms of perimenopausal symptoms include irregular menstrual bleeding, hot flashes, mood swings, extreme fatigue, insomnia etc. If you are the sufferer of these symptoms you would certainly like them to go away and you may prefer natural treatment for these symptoms. Many women may prefer to use hormone replacement therapy and some prefer natural remedies for menopause. Natural management of menopausal problems may be very helpful to many women suffering from perimenopausal symptoms.
There are several natural remedies available, which can be of great help to reduce symptoms of menopausal problems such as irregular menstrual bleeding, hot flashes, mood swings etc. There are also several natural products available for use in menopausal problems. But be sure to know more about Amberen if you decide to use natural products such as this. There is general misconception about natural health products, that the natural health products do not have any side effects, which is absolutely wrong. Any product used for health/medical purpose may have some side effects, some of which may be potentially serious and dangerous. It is always wise to find out if the natural products you are using have any side effects. Bad things (the product is developed in Russia and most clinical research done in Russia, which you may view from negative aspect) or side effects of Amberen include, headache (although mild in nature), itching etc. It is wise to consult your doctor before you use the product. There are several other natural remedies available for management of menopause problems.
You will find many (in terms of hundreds and thousands) websites and general blogs on menopause, if you search the net for finding more information about, Amberen or natural remedies for menopause. My view about natural management of menopausal problems is to try to find out more info about the problem and make a wise and educated decision before using any method.
Menopause is physiological process, although in majority of women, menopause brings some symptoms such as hot flashes, dryness of vagina, anxiety, depression, insomnia, backpain etc. Some natural/home remedies of menopause include:
Tofu for menopausal symptoms:
Eat 200-250 grams of tofu daily to prevent common symptoms of menopause such as hot flashes. This soy product contains phytoestrogens (isoflavones) which is useful in hot flashes and vaginal dryness. 200-250 grams of tofu contains approximately 50-60 mgs of isoflavones, which is the recommended quantity for menopausal symptoms.
Black cohosh for menopausal symptoms:
This is said to be effective in treating hot flashes of menopause, although several studies have given mixed results. Many women say that they were benefited by black cohosh. One important aspect about black cohosh is that, it is a safe product without any significant side effects, although there are reports of liver problems with black cohosh, which is under extensive study at present.
Evening primrose oil for menopausal symptoms:
This is commonly used as remedy for menopausal hot flashes, although a study with small number of participants has shown that there is no significant benefit of evening primrose oil over placebo.
Flaxseeds for menopausal symptoms:
Flaxseeds contain good amount of phytoestrogens, which are beneficial in menopausal symptoms. One or two tablespoonful of flaxseed (grinded in spice grinder) is beneficial, which can be taken with tofu or with usual yogurt.
Other home remedies of menopause include:
Regular aerobic exercise
Ginseng products
Wear light dress during sleep
Menopausal supplements
Chinese herbal product of Dong quai
Tepid bath for 20 minutes in the morning
Consume adequate protein in diet
Image courtesy of [stockimages] at FreeDigitalPhotos.net