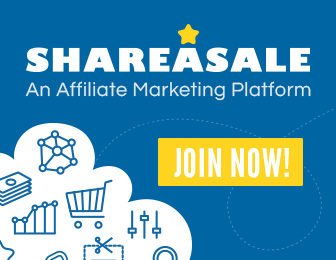 Anyone of your family or friends suffering from drug addiction?
According to United Nations (UN) estimation the number of heroin (diacetylmorphine) user worldwide is in between 15 to 21 millions, out of total more than 50 million users of synthetic drugs. The users of heroin ranges from age 14 to 65 years of age. We all are aware about the abuse/misuse/addiction of heroin, if you or a loved one are abusing heroin, the next step is to research drug rehab centers, but heroin has many medical uses also and due to this reason many countries such as UK; heroin is available as controlled prescription drug. Heroin is used medical practice, where help for addiction to heroin is easily available. This article is about the medical uses of heroin.
Heroin or diacetylmorphine is a strong analgesic (commonly known as pain killer medicine, as they are used in treatment of pain) medication. In the United Kingdom and other countries (such as Netherlands) where heroin is available legally with proper prescription by appropriate physician, the drug is administered by intramuscular, subcutaneous, intravenous or intrathecal (directly into cerebrospinal fluid or CSF in the spinal cord) route.
The medical use of heroin is in acute pain conditions such as due to severe physical trauma/injury, post surgical pain, myocardial infarction (commonly known as heart attack) and chronic painful conditions such as cancer pains of end stage cancer (which are very severe and can not be managed by conventional pain medications), pain of some terminal illnesses. Heroin is used in severe painful conditions, which can not be treated (pain reduction) with conventional pain killers such as NSAIDs (non steroidal anti inflammatory drugs) or other pain medications. The duration of pain relief afforded by heroin depends on how long heroin last in system, which in turn depends on various factors such as route of administration, frequency of dosage, purity of the drug etc. In countries where heroin is not available legally, morphine is used in those conditions mentioned above.
Heroin for pain management:
Heroin (diacetylmorphine) is used for treatment of severe acute pain (such as severe acute pain due to myocardial infarction or heart attack, end stage cancer pain, post surgical pain, terminal illnesses etc.) in some countries (such as United Kingdom), as strong analgesic. It is available as strictly controlled prescription medication. Heroin is available as diamorphine and used subcutaneosly, intravenously, intramuscularly or intrathecally. National Institute for Health recommends use of diacetylmorphine, epidurally or intrathecally for management of post operative pain due to caesarean section. In UK, heroin or diacetylmorphine is still commonly used for palliative care pain management.
Heroin for drug addiction management:
Heroin (diacetylmorphine) is also used as maintenance drug among heroin addicts (long-term intravenous heroin addicts), when all treatment modalities for de-addiction fail, as a last resort. Although many (especially those who follow zero tolerance drug policy) do not accept the use of Heroin (diacetylmorphine) for addicts. Use (as prescription medication under strict medical supervision) of heroin among heroin addicts is superior to use of methadone for health and social well being of chronic heroin addicts.
What procedure is followed in UK for using heroin in healthcare?
If heroin (diacetylmorphine) is used in a hospital for pain management certain procedures has to be followed by the hospital. Heroin is "classed" as class-A controlled drug in UK. There is strict guideline for use, storage and destruction of heroin in hospital or any other medical setup. When heroin (available as Diamorphine) is prescribed in hospital or any other healthcare setup, heroin must be administered by a doctor or the administration has to be supervised by two people who must complete and sign a CD register detailing the name of the patient, time and date of administration, dose, and route of administration. These guidelines and precautions are used for preventing diversion of prescription heroin to black market to heroin addicts.
Heroin in some centers is also used for maintenance therapy for treatment of drug addicts, although many countries do not allow this practice. It is seen to be superior to methadone used for maintenance therapy for treatment of drug addiction. Methadone is a legal drug in most countries.
Why heroin is used instead of morphine?
In the countries where heroin is available legally for medical use, most doctors prefer heroin over morphine for treatment of severe painful conditions, because heroin is more lipid (fat) soluble and for this reason can reach the target tissue more easily than morphine and it is more potent. Smaller dose of heroin can have equal effect of larger dose of morphine.
What are the risks?
There are still a number of risks associated with Heroin use, even if it is used to help someone to kick their addiction to another opiate. Unlike other forms of addiction, Heroin withdrawals can be excruciatingly painful, and lead to some severe health problems. Also keep in mind that opiates in general, such as heroin, when used in men can be detrimental to testosterone levels. Testosterone is the important male hormone responsible for the health and well-being of men. Healthy testosterone levels can usually be maintained by following a proper diet, however, heroin use will lower your levels of testosterone.
Generally the only way to alleviate heroin withdrawal symptoms and make quitting Heroin bearable is to seek addiction treatment. Treatment centers provide addicts with a comfortable environment to kick their habit without any risk of relapsing. They also provide assistance for several other substance addictions aside from Heroin, making it a great choice for someone dependent on multiple substances.
Image courtesy of [Mantas Ruzveltas] at FreeDigitalPhotos.net