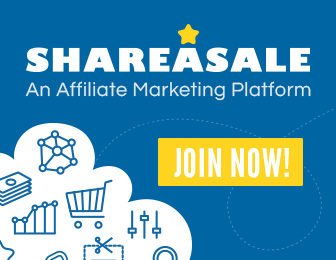 Intensive outpatient treatment is one of the most effective forms of treatment for those struggling with substance abuse. Perhaps its greatest advantage is that, as the name suggests, intensive treatment methods are provided on an outpatient basis. This allows participants to maintain employment and spend nights and weekends with supportive loved ones.
Elements of the Treatment Plan
The outpatient treatment option often consists of more than nine hours of treatment a week, including individual substance abuse counseling, case management, peer support services, relapse prevention groups, cognitive behavioral groups, drug testing, mental health treatment for co-morbid conditions, and 12-step groups.
Case Management: All participants in IOP are assigned a case manager. This is a critical component of the program; participants frequently need assistance in being linked to services and resources in the community to ensure that all needs and responsibilities are met during participation.
Cognitive Behavioral Groups: These groups address the thinking errors that led to substance abuse. There are many different approaches used by CBT groups, but all work on correcting thinking errors.
Individual Counseling: Dependent upon the needs of the participant all clients receive individual substance abuse counseling and may also receive mental health counseling to address co-morbid mental health concerns.
Recovery Coaches, Peer Support or Alumni Support: In most programs, each client is assigned a recovery coach or other individual to assist along the path to recovery. The coach, or peer, is an individual with shared experiences of addiction and recovery. Participants who are actively engaged in 12-step programs will also be urged to choose a sponsor.
Relapse Prevention Groups: All participants are enrolled in relapse prevention groups to teach the skills required to avoid relapse and to live healthy happy lives after completing programs.
Each element of the treatment plan is crucial to the success of the program.
Working With Employers
Outpatient participants of intensive programs often find that their existing employers will work around treatment schedules. Although this can be a challenge, many employers are supportive of their employees' efforts. Employers are often glad to know their struggling employees are taking appropriate steps to handle substance abuse.
The Time Commitment
The time spent in treatment may initially sound overwhelming, but studies have shown that it is important to receive intensive treatment. Participants who receive fewer than nine hours a week of treatment have a much poorer prognosis than those who receive more hours of treatment. Some participants do find themselves initially overwhelmed, however, the treatment programs provide case managers and recovery coaches to assist during these times. Some programs also provide payee services to ensure that participants' bills are paid while participants focus on recovery.
The programs generally run from three to four months with a gradual reduction in intensity of the services; the participants step down from what is known as an IOP (intensive outpatient rehab program) to an OP program (outpatient program) as the participants progress. The OP program typically runs between three and six months, where clients continue to work with the same counselors, case managers, and recovery coaches they've built a trusting relationship with during the initial phase of treatment.
The Path to Recovery
A thorough intensive treatment plan, provided on an outpatient basis, provides the crucial elements of an inpatient plan, while also allowing participants to maintain employment and meet other areas of responsibility. This choice may be appropriate when other treatment options just won't work.