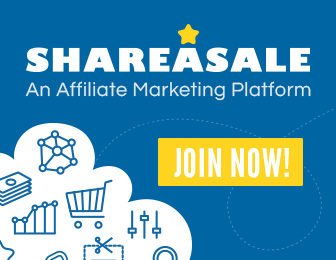 What is Medicare? Medicare is a government-run insurance program for people 65 and older and those with certain disabilities who are under 65. It was enacted in 1965 by the Social Security Administration. Around 1977, Medicare transferred over to the Centers for Medicaid and Medicare Services division of the federal government.
Here are some of the most common questions and answers about Medicare.
Who is eligible for Medicare?
You are eligible for Medicare if you are 65 or older, you or your spouse worked and paid Medicare taxes for at least 10 years, and you:
Are receiving or eligible for Social Security,
Are receiving or eligible for Railroad Retirement Board (RRB) benefits, or
Have served in a government job that was covered by Medicare (you or your spouse).
Medicare is also available to certain younger people who may have a specific disability, as well as anyone who is being treated for end-stage renal disease (ESRD).
What are the different types of Medicare coverage?
The four main parts of Medicare are Parts A, B, C, and D.
Medicare Part A covers inpatient hospitalization, any skilled nursing facility stays, hospice, and some home health care.
Medicare Part B covers certain outpatient care, doctors' services, medical supplies, and preventive care.
Medicare Part C (also called Medicare Advantage) is offered by private companies and provides Medicare Parts A and B coverage. Part C plans also can include prescription drug, dental, vision, hearing, and wellness coverage.
Medicare Part D covers prescription drugs.
How do you enroll in Original Medicare (Parts A and B) to receive benefits?
If you are getting Social Security retirement benefits, then enrollment in Medicare Parts A and B should happen automatically. If this is not the case in your situation, you can enroll with the Social Security Administration in one of four ways:
Go online to https://www.ssa.gov/.
Call the Social Security Administration at 1-800-772-1213.
Go into a social security office and enroll in person.
Mail a signed and dated letter to Social Security, which must include your name, Social Security number, and the date you would like to enroll.
How do you enroll in Medicare Advantage (Part C) to receive benefits?
In order to enroll in Medicare Advantage, you will have to be enrolled in Medicare Parts A and/or B first. From there, you can talk to a licensed insurance agent, who can help you choose — and enroll in — coverage that matches your budget and needs.
What medical services are covered by Medicare?
The medical services that your Medicare plan covers can be found in your Summary of Benefits. Additionally, this search page on the Medicare website provides information for specific services. Simply type in the service you're looking for, and it will let you know if that service is covered.
Generally, Part A covers all in-patient hospital stays, skilled nursing facilities, hospice, and some home health care. Part B generally covers doctor visits, lab tests, radiology tests, preventive services, immunizations, ambulances, durable medical equipment, mental health care, and second opinions for surgeries. Coverage always depends on the state that you're in and the specific rules and regulations for that state.
What medical services are not covered by Medicare?
Generally, Medicare Parts A and Part B do not cover dental services, dentures, vision care, cosmetic surgery, hearing aids, or podiatry exams. However, these types of services may be covered under Medicare Advantage (Part C), if you choose to purchase that option from a private insurance company. They also may be covered with supplemental health insurance, which is separate from your Medicare plan and is intended to provide additional protection.
What if my claim is denied, but I think it should be covered under my Medicare benefits?
If Medicare denies a claim that you think should be covered under Parts A or B, you have 120 days to file for an appeal after getting a notice that your claim has been denied. There is a specific process for filing the appeal, and it's important that the directions are carefully followed in order to receive reconsideration for your claim.
What is the difference between primary insurance, secondary insurance, and Medicare?
Primary insurance is the plan that pays first for services up to that plan's coverage limits. Secondary insurance is an additional health insurance policy that only pays if there are remaining costs that the primary insurance didn't cover. Medicare, which could be the primary or secondary insurance payer, is the government-based insurance program for people 65 and older and disabled individuals under 65.
Do I have deductibles or copays with my Medicare plan?
There are deductibles and copays for Medicare plans, as well as coinsurance amounts. The 2018 Part A deductible per benefit period is $1,340, and the Part B deductible is $183. These numbers vary annually. Deductibles and copays for Medicare Part C (Medicare Advantage) will vary by plan and year. Copays and coinsurance amounts for all Medicare Parts will depend on the service you receive and your coverage.
Can I be on Medicare and Social Security at the same time?
Yes, you can have Medicare and receive Social Security benefits simultaneously. However, financial planners recommend that you do not sign up for Medicare and Social Security benefits at the same time. Most eligible individuals can begin receiving Medicare coverage at 65, and those still working can delay it until they lose their workplace health plan. And while Social Security eligibility begins at 62, full retirement age is considered to be around 66 or 67, depending on your birth year. To receive the maximum benefits from both Medicare and Social Security benefits, it's best to hold off on enrolling for Social Security benefits until you need them.
Will other members of my family be able to use my Medicare benefits?
Medicare is an individual insurance plan, meaning that it can only be used for your benefits. For spouses to receive Medicare benefits, they must be enrolled in their own plan.
What if I can't afford to pay for my medical bills even with Medicare?
Several Medicare Savings Programs are in place to help assist with paying your medical bills and Medicare premiums, if necessary. Many of these are put in place by state Medicaid offices.
What if my doctor is not participating with Medicare? How do I find a Medicare-participating doctor?
You can use the Physician Compare list to see if your doctor accepts Medicare, or you can call your doctor's office directly and ask. If they do not accept Medicare, you can ask about any payment plans they might offer to seniors. Not all doctors offer payment plans, but some are willing to work with their patients on financing. Physician Compare can also help you locate a regional doctor who accepts Medicare.
Who can help me make informed decisions about all of my Medicare options?
A trained and licensed insurance agent can help you find the right Medicare options for your medical needs and your budget. An agent can also help you enroll in Medicare Advantage, prescription drug coverage, or a Medicare Supplement plan. Additionally, an agent can help you locate and apply for Medicare Savings Programs.
About Michael Z. Stahl
Michael serves as Executive Vice President of HealthMarkets—one of the nation's largest independent insurance agencies in the Medicare, individual and supplemental health, life, and small group insurance markets. He has a B.S. in Economics from The Wharton School, University of Pennsylvania, and holds the chartered property casualty underwriter (CPCU), associate in insurance accounting and finance (AIAF), and associate in reinsurance (ARe). An avid Kansas City Royals fan, he lives in Dallas with his wife and children.