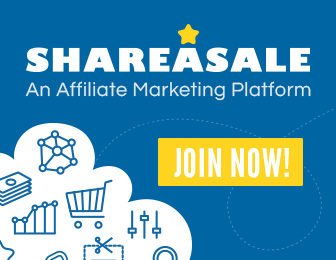 Diet is very important if you are suffering from hepatitis. Hepatitis is inflammation (commonly due to infection by hepatitis viruses like hepatitis A, B, C, D etc.) of liver and if liver is inflamed it has to be treated promptly and diet plays an important role in the management of hepatitis. Hepatitis A is common in developing countries, where nutrition status may not be up to the standard in many people and maintaining nutrition by healthy and balanced diet is very important in hepatitis, especially in third world countries.
Aim of diet plan in hepatitis:
The main aim of a diet plan in hepatitis is maintaining adequate nutrition, so that the liver cells can regenerate quickly and liver can start functioning properly as early as possible. The diet plan also helps in preventing further damage to the liver.
Breakfast: Breakfast should consist of bread with jam (depending on the local custom and tradition it may vary in different countries and locations) and milk. Fruits such as papaya (good for digestion), apple and many others can be taken.
Mid morning: It should consist of thick soup and light snacks.
Lunch: Lunch should consist of cereals (depending on the habit it may be rice, wheat, maize etc.), vegetables (preferably mixed vegetables), egg, fish, white meat (poultry), salad, curd etc. Lunch should not be heavy.
Mid afternoon: Fruit juice, fruit yoghurt and some fruits like banana (high energy fruit), apple, berries.
Evening tea: Orange juice, sandwich etc. is preferred in the evening. Soup can also be taken in the evening.
Dinner: Dinner should consist of soup (vegetable or chicken soup) rice with vegetables (or maize, wheat etc.), bread, boiled eggs, fish/meat, salad, custard etc.
Bedtime: A glass of milk with sugar should be taken before sleep.
Important points to remember during hepatitis:
Hepatitis cause loss of appetite and patient should be encouraged to eat.
Food should suit taste buds of the patient and well cooked.
Diet should be blend and soft for easy digestion.
Do not take large meals; instead take small meals more frequently.
Avoid alcohol and also restrict at least for a year after hepatitis.
Foods to be included in the diet are sugar, honey, glucose, cereals, pulses, milk and milk products, eggs, fruits, and vegetables.
Keep the likes and dislikes of the patient in mind while preparing food.
Foods to be avoided during hepatitis:
Fried and fatty foods, fats, oils, nuts and oil-seeds, strongly flavored vegetables should be avoided during hepatitis.
Related post: Diarrhea diet.
Image courtesy of [stockimages] at FreeDigitalPhotos.net