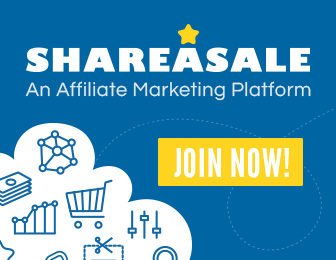 Drug treatment centers have been specifically created for those who lack the ability to stop their bad habits or counteract withdrawal symptoms that develop on a day to day basis. These facilities provide a variety of successful treatment options for addicts.
What is addiction?
When an individual is dependent on a drug, his/her brain becomes accustomed to believing that the harmful substance is something it needs. The whole body gets addicted to this substance, and the person begins to feel terrible till he/she consumes what the body is craving for. This is precisely what addiction is.
Unfortunately, a lot of times, the neurological issues may also lead to the development of substance dependency. These disorders are mostly incurable, and dealing with such addictions becomes a little difficult.
Various programs
A variety of therapies are used at the rehab facilities to cure addiction. These include, family counseling, one-to-one individual therapy, group therapy, medication, and the alike. The therapies have been developed to address various dimensions of addiction.
Intervention:
Intervention in rehab facilities begins with detoxification which is carried out under the guidance of medical professionals. The body tends to react in difficult ways when a drug is withdrawn from it and the symptoms of withdrawal need to be handled with care. Medical professionals assist addicts to cope with these symptoms as easily as possible.
In-patient treatment:
In-patient or residential care offers the buffer to a patient needs to stay clean. The outer stimuli that encourage drug use can lead to several problems in the patient's recovery. Eliminating such motivators from life, while providing the skills required helps to train an addict to live without addiction.
In-patient treatment entails that the addict stays on the premises during the treatment. The program normally lasts for about two months and is initiated under the guidance of medical experts. The patient undergoes holistic treatment before being released from the facility.
 Comprehensive Health Assessments:
During residential care, the patient is thoroughly assessed for any underlying health issues that might persuade drug use. At times, without knowing, victims continue to use drugs because they offer relief from other health problems. In fact, several prescription drug users tend to develop addictions via regular medication usage.
Once the problems have been identified, the patient works with a team of skilled medical professionals to feel better while staying clean. The process of withdrawal can be severe but should dip sooner than later.
Out-patient treatments:
Drug rehab centers also offer out-patient treatments that resemble the popular twelve step program. Such addiction treatment comprises of meetings and group discussions where the patient talks, participates, and discusses his/her issues. These activities assist in dealing with a variety of underlying problems that have led to addiction.
Drug addiction treatments can be very helpful in counteracting addiction problems. However, taking advantage of these drug rehab programs requires firm resolution during the whole process. It also necessitates an unmoving determination from the addict to not relapse and go back to old habits.
There have been considerable alterations in the addiction treatment drug rehab programs for drug addicts in the past few years. Now, with the advancement in technology and science, the experts have devised hundreds of therapies that can be customized as per the needs of the particular addict to ensure complete recovery. Getting back to a fresh and jovial life is no longer a dream but a reality for thousands of people around the world. So, in case you or your loved one is facing a similar problem, it is best to get in touch with a reputed drug addiction center in your state.