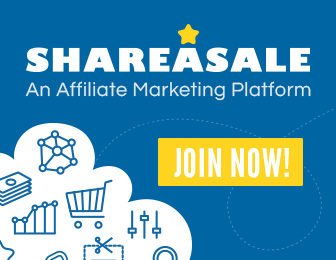 Fever is rise in body temperature above normal. Fever is actually a defense mechanism of body to fight infection. Fever should not be allowed to rise above 40 degree Centigrade or 104 degree Fahrenheit, because it may become dangerous above this temperature. Fever does not generally cause any harm if body temperature is not allowed to rise above 102 degree Fahrenheit. Fever can be treated easily at home using ingredients available at home. Here is how you can treat fever at home.
Follow these steps to prevent rise of body temperature above danger level.
Remove excess cloths and put on cloths that make you comfortable. Comfort should be your aim regarding selecting dress during fever.
Remain in cool and comfortable environment, preferably air conditioned room. If room temperature (environmental temperature) is below body temperature, it will help in reducing fever.
Put ice bag on your forehead. Alternately, you can place a cloth on your forehead after soaking it in cold water. This will help in reducing body temperature faster.
Apply damp cloth (cold sponging) on legs, feet, neck and upper limbs. Do not use more damp cloth more than required, because overuse of cold sponging may cause shivering, which can increase core body temperature that may be dangerous.
Take a refreshing shower with lukewarm water. Do not use hot water (can raise body temperature) or cold water (can cause shivering and rise in core body temperature) for shower.
Get someone to massage your body (head, neck, back, arms, legs, hands, fingers etc.).
Home remedies for fever from refrigerator:
Take plenty of cold liquid. During fever, you loose lots of fluid due to perspiration and you need to replace them quickly. Taking plenty of cold liquid helps to replenish lost fluid and also reduce body temperature.
Take lots of fresh fruit juice with ice. This will help you get nutrition you need for speedy recovery from fever. Any fresh fruit juice will do the needful.
Home remedies for fever from cupboard:
Your cupboard most likely has over the counter (OTC) medications such as acetaminophen, ibuprofen, aspirin etc. Take one (with proper precaution such as taking the medication after having some food) if you are running a fever. This is one of the best home remedy for fever.
Soak garlic in hot water and sip slowly. This help in reducing fever and may help prevent fever.
Take any liquid you like such as honey with little lemon/lime and lukewarm water. Honey has several medicinal properties.
Take adequate rest and sleep if you have fever and eat properly. Do not worry about the calories you are consuming, because your body is burning lots of calories de to rise in body temperature.
If you running fever more than 104 degree Fahrenheit consult your doctor immediately.
Image courtesy of [Michal Marcol] / FreeDigitalPhotos.net