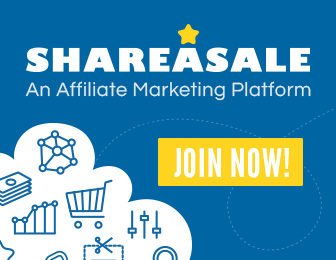 Obesity is an endemic problem throughout the world. It is no more a disease of affluent nations, obesity is highly prevalent in developing and poor nations too. In obese individuals fat tend to deposit in subcutaneous region in certain areas such as abdomen, thighs, buttocks, hips, neck, arms etc. Liposuction (also known as lipoplasty and body contouring) is a procedure that is used to remove fat deposits from these areas using a special suction technique. Along with removing fatty deposit liposuction also help shape these areas.
Who are suitable candidate for liposuction?
Liposuction is not suitable weight loss procedure for all obese individuals. If you have excess fatty deposit in some specific areas (e.g. if you have only bulky abdomen but other body parts are slim), but you have good body shape in other areas, then you are suitable candidate for liposuction. If you have general obesity you should consider other alternatives for weight loss such as diet and exercise (best for most obese persons as it improves general health and wellbeing too), bariatric surgical procedures etc.
For undergoing liposuction, your general health should be in good condition and there should not be any medical condition that may probably interfere in liposuction such as diabetes, weak immune system, coronary artery disease etc.
Why liposuction is done?
Liposuction is usually done to remove fat from specific areas of body such as abdomen, thighs, buttocks, hips, neck, arms, back etc. Liposuction is also used for breast reduction, sometimes. In an obese individuals fats cells increase in size as well as in number. Liposuction help in reducing the number of fat cells. After liposuction, the change of contour of treated area remain same, unless you become obese again.
If tone and elasticity of skin is good, the skin of the treated area can adjust well and remain smooth, despite removal of fatty tissue. However, if skin elasticity and tone of the area is poor, it may have to be treated after liposuction to make the skin appear smooth. Liposuction cannot remove skin wrinkles and also it cannot remove any skin surface abnormalities, if present before liposuction.
What result you can expect after undergoing liposuction?
To get the actual/final result after liposuction, it may take several months. That is, it may take several months to have a lean appearance. The swelling that result after liposuction in the area may take about a month to subside. Swelling after liposuction mask the result to be seen immediately. After swelling subsides, the treated area look less bulky, however to get the optimal result it takes several months. If you can maintain body weight after liposuction, the results are usually permanent. However, if you become obese after liposuction, the fat distribution may change and fats may be deposited in the treated area or in some other area.
Image courtesy of [jesadaphorn] at FreeDigitalPhotos.net