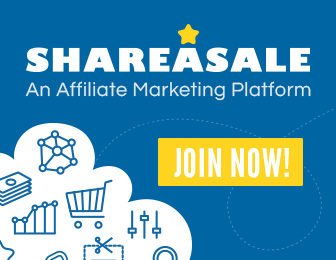 There are mainly six severe forms of acne. They are (1) acne conglobata, (2) acne fulminans, (3) gram-negative folliculitis, (4) pyoderma faciale (also known rosasea fulminans), (5) SAPHA syndrome and (6) pyoderma gangrenosum acne.
(1) Acne conglobata:
This is very uncommon but a severe form of acne. This is particularly seen in males and usually occurs in the trunk and upper limbs. Unlike common acne, facial lesions are less common in acne conglobata. This type of acne starts in early teens and increases in severity in second and third decade. This is characterized by multiple inflammatory papules and tender (painful) nodules. They frequently fuse together to form draining sinuses (sinus is a channel with opening outside). Large scaring and multiple blackheads are also seen. There may be malignant (cancerous) change in the scar. Rarely it is seen with folliculitis decalvans which is very rare and chronic progressive hair disease that produce scaring alopecia (baldness of head). There is extensive scaring. Familial cases of acne conglobata has been reported. It may persist up to the age of 40-50 years.
Treatment is very difficult. Treatment can be of long term high dose antibiotics, dapsone (an anti-leprosy drug) and topical therapy (local therapy). Oral isotretinoin is the treatment of choice, which is given for 4-6 month at the dose of 1mg/kg/day. It is combine with antibiotics like erythromycin or trimethoprim. Short and intermittent courses of oral steroids can be used. Some time surgery may be required.
(2) Acne Fulminans:
This was previously described as ulcerative form of acne conglobata. This is also very uncommon. This is immunologically induced systemic disease, antigen of which is P. acnes. The patients are usually young males and they suddenly develop extensive inflammatory lesions, mainly on trunk. The patients also suffer from fever, joint pain, lack of appetite, weight loss and lethargy. Bone involvement is common. There is enlargement of spleen. Bone involvement is usually in the form of osteolysis (bone erosion) which can be seen in x-ray. The prognosis of bone lesion are very good.
Testosterone treatment and oral isotretinoin can induce acne fulminans. Acne fulminans like lesion is seen in Epstein-Barr virus infection, so patients with sudden exacerbation of acne should be checked for infectious mononucleosis (caused by Epstein-Barr virus).
Treatment is oral prednisolone (steroid) 0.5 to1mg/kg/day and gradually tapered to zero in six weeks. Bone pain, fever and lethargy are treated symptomatically with salicylates (aspirin) and physiotherapy. For underlying skin lesion oral antibiotics are required. Crusts have to be removed with emollient oil which is followed by use of a steroid and antiseptic cream for 2-3 weeks.
(3) Gram-Negetive Folliculitis:
This is a complication of long term antibiotic therapy for treatment of acne. Usually oral antibiotic are responsible and less commonly topical antibiotics. Common presentation is sudden eruption of multiple, follicular pustules (with pus ) or nodules. Examination of samplings reveals gram-negative organisms like klebsiella, proteas, Escherchia coli (e.coli) or pseudomonas. Treatment is stopping of antibiotics and replace them with ampicillin (250mg four times/day) or trimethoprime (600mg/day). But relapses are common and response is slow. So nowadays isotretinoin is the treatment of choice, with this relapses are less common.
(4) Pyoderma Faciale:
Also known as rosacea fulminans. Though it is a variant of acne it is more related to rosasea. This is severe form of facial dermatosis. It is uncommon and occurs by suddenly producing eruptions of pustules and nodules, mainly in face. Common age group is 20-40 years of females, usually followed by stress; comedones are rare and there is no systemic involvement. Pyoderma faciale is reported to be associated with daily high dose of vitamin B complex and with Chron's disease, but the cause of association is not known.
Treatment is with minocycline (100-200mg/day) and intra-lesional steroids. But the treatment of choice is oral isotretinoin 0.5mg/kg/day for 4-6 months. To reduce exacerbation oral prednisolone (0.5 to 1mg/kg/day) is used and tapered to zero over 4 weeks should be given. The prednisolone should be started 2-3 weeks before starting isotretinoin. Other alternative is metronidazole and dapsone.
(5) SAPHO syndrome:
SAPHO is sinuvitis, acne, pustulosis, hyperostosis and osteitis. It is associated with recurrent chronic multifocal osteomyelitis which have skin disorders. Severe acne is one of the less frequently associated disorder. This may due to immunological reaction to a particular bacterial antigen.
(6) Vasculitis/pyoderma Gangresisum acne:
This occurs in otherwise mild acne patients. There is sudden onset of severe vasculitic and pyoderma gangrenosum like lesions. There is severe scarring as a consequence. The cause of this devastating acne may be due to immunological reaction to P.acnes. These patients do not respond to isotretinoin but can be controlled to some extent by oral steroids and azathioprine (200mg/day) it given for 2-3 moths.
Image courtesy of [Stuart Miles] at FreeDigitalPhotos.net