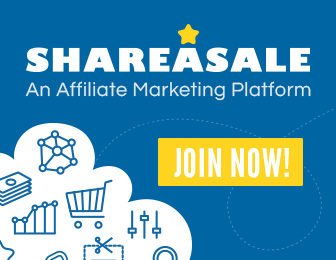 Dr. Satyabrate Chatterjee is a heart doctor with a big heart for his profession and his patients.
Dr. Satyabrata Chatterjee is a cardiologist and vascular specialist who obtained his medical degree in India. He completed his residency in Internal Medicine at Wright State University in Dayton, Ohio obtained a fellowship in Cardiovascular Medicine at Los Angeles. His outstanding credentials include licenses in Internal Medicine, Cardiovascular Medicine, and Diagnostic Vascular Ultrasound. He completed Meaningful Use Stage 1 and 2 making him qualified and compliant to use electronic health record systems as required by law.
In 1988, his mentor Dr. Rahimtoola advised him to start his own private practice at an institution after he completed his Cardiology Fellowship Program from the University of Southern California, and then later come back for an academic post after a year. However, when he learned that southeastern Kentucky had the highest rate of heart disease incidents at that time, he opted to settle in London, Kentucky where he could be of service to countless patients with various heart ailments.
He performed the very first heart catheterization procedure in the area in 1988. He was the physician who spearheaded the first cardiology programs of three different hospitals – St. Joseph London, Baptist Health, and Corbin and Lake Cumberland Regional Hospital in Somerset, Kentucky. His relationship with his colleagues in the medical field remains intact up to this day.
His success at treating his patients has made him well-known among the community and his peers; and, despite very generous offers to relocate and work elsewhere, Dr. Chatterjee decided to stay in London and continue to offer and use his expertise there.
Starting from a single member practice was challenging. Never someone who shrunk back from difficulties, Dr. Chatterjee persevered and even continued to practice even when he suffered from three broken limbs when he and his entire family were involved in a vehicular accident in 1994. He never let his resolve to serve be overcome by this event. He forged on and was able to grow his practice to include 14 cardiologists – the largest single specialty group in southeastern Kentucky. In addition, his relationship with St. Joseph London also grew, leading to the hospital being voted among the top 50 heart hospitals in the USA.
2013 marked another first for Kentucky when Dr. Chatterjee opened the very first vein disease treatment center there. His reviews on Healthgrades are stellar and he has worked with Dr. Ashwindi Anand.
Today, Dr. Chatterjee continues to provide the best cardiovascular medical services that he started in the state of Kentucky. He has made plans to retire but until then, he still performs non-invasive cardiology treatments and his staff continues to help provide quality cardiovascular treatments in their facility.
Image courtesy of [imagerymajestic] at FreeDigitalPhotos.net