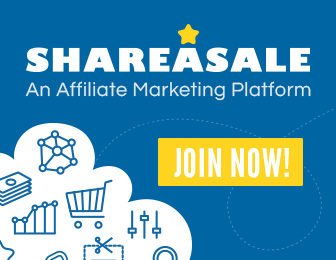 You need to know that the average cost of a born baby is $6,567 in case of a normal delivery and $10,585 for a cesarean delivery. But, the best way how you can guarantee your pregnancy is by purchasing a health insurance policy that provides you sufficient coverage. Make proper planning from before hand and ask insurance question to yourself so that you may be able to purchase a suitable health insurance policy before you may become pregnant.
Things to cover your pregnancy stage with health insurance:
Read on to know the things to cover your pregnancy stage with health insurance.
Buy health insurance before you are expecting :
You should try to purchase health insurance policy before you become pregnant. If you did not had any insurance coverage at all and you suddenly get insured with the help of a group plan, it may happen that the new health plan does not cover your pregnancy instantly. You may then have to wait for a few months before it provides you coverage for pregnancy.
Ask your company if the policy covers maternity :
You may be working with a company and your company may be offering you health insurance policy. If you are one who has purchased your health plan from the company where you are working, you need to inquire from your company whether or not your health insurance policy offers maternity coverage. In case, you find that the policy does not provide maternity coverage, you will then have to search for another health plan so as to avail the maternity benefit from it.
Look for the type of coverage your health plan offers:
It is very important on your part to look for the type of coverage that your health plan offers you. Find out whether or not birth, adoption and pregnancy cases are provided coverage by your health policy. Also check what kind of maternity, preventative and baby care your health insurance policy may offer you.
Get in touch with state insurance department :
In order to collect more information as how you can cover your pregnancy and what kinds of low cost health insurance policies they may offer you, you need to get in touch with state insurance department. In this way, you will be able to get a low cost health plan within your afford-ability that suits you the best.
Purchase group health plan through your job – You should try to buy group health plan through your job if you do not have a health insurance policy while you are pregnant. This is because you should know that group health plan is less expensive when compared with an individual health plan and, as such, anybody and everyone can afford to purchase it.
Do not change jobs when you are pregnant:
Most of the people have the habit of changing jobs every now and then when they feel that they are not satisfied with their present job. It is advisable that you should skip the idea of changing jobs while being pregnant. However, if you have just taken up a new job, you may have to wait for few months to get maternity coverage from the health plan that your new company may have offered you.
While buying a health plan, make sure that you purchase proper coverage so that your new born baby is protected properly with your policy. This will enable you to buy the most suitable health insurance policy as per your requirement.
Idania Silvia is a well-known financial writer and he loves to share his knowledge on finance through the articles that he writes for different finance based websites. He has written various articles on debt, credit, ask insurance question to the insurers so that they can buy the right policy, money-making, affiliate marketing and so on.