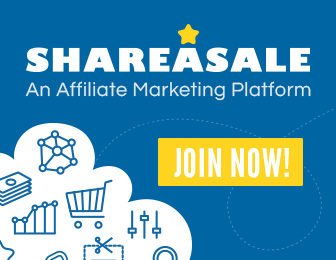 According to modern definition, probiotics – considered to be drugs and foods, which contain substances of microbial origin or their metabolic products, which have in the natural way of introducing a beneficial effect on physiological functions and biochemical reactions of the body through the optimization of its Microecological status.
According to WHO, MI – live microorganisms, bringing the introduction of an adequate number of health benefits the host such as correlation between probiotics and beauty. During intake, they colonize the mucosa of the intestine, alter the pH and oxygen content to a level that kills pathogenic microorganism, preventing damage to the intestinal mucosa and secrete pathogenic microorganism biologically active substances – organic acids, bacteriocins and other inhibitory proteins that suppress the growth and propagation of pathogenic and opportunistic microorganisms. Probiotix foods also have a beneficial effect on the enzymatic and motor activity of the gastrointestinal tract (GIT), detoxification action, including with respect to carcinogens, stimulate the host's immune system.
BOP classification based on the number of defences, members of the drug, their tribal affiliation or the presence of additional components in the preparation. BOP is divided into monocomponent, monocomponent sorbed, polycomponent , combined (synbiotics) in spore-forming bacteria and Saccharomyces (antagonists).
There are 4 known generations of probiotics. First generation contains monocomponent preparations (Colibacterin, Bifidumbacterin, Lactobacterin) containing one strain of bacteria. Preparations 2nd generation (baktisubtil, Biosporin and Sporobakterin) are based on non-specific to humans and microorganisms. They can be used to treat severe forms of dysbacteriosis (DB), but always in combination with bifidobacteria SDS necessary to normalize the intestinal micro-biocenosis. Drugs of 3rd generation include polycomponent PB containing several symbiotic strains of one species (Atsilakt, Atsipol) or different species, reinforcing each other"s action. They have a more balanced composition than the first generation of drugs and are a milestone in the treatment of DSS. Especially the benefits of drugs 3rd generation occur in patients with decompensated DC sub compensated and intestine.
The 4th generation includes compounds immobilized on a sorbent probiotics. Sorbed bifidobacteria effectively colonize the intestinal mucosa, providing a stronger protective effect than non sorbent analogues.
Requirements for probiotics:
Modern BOP must meet the following criteria:
Contain the microorganisms, the probiotic effect of which is proved in randomized controlled trials;
Have a stable clinical efficacy;
Be non-pathogenic and non-toxic, no side effects with prolonged use;
Have a positive effect on the host organism, such as increased resistance to infection;
Have colonization potential, ie, remain in the digestive tract until reaching the maximum positive effect (to be resistant to low pH, organic and bile acids, antimicrobial toxins and enzymes produced by pathogenic microorganisms);
Be stable and maintain viable bacteria over a long period of storage.
The principal requirements are and to strains of bacteria, which are based on the BOP:
They must be separated from healthy people and identified to species by pheno-and genotypic characteristics;
Must have a genetic passport;
Must possess a wide spectrum of antagonistic activity against pathogenic and opportunistic microorganisms;
Should not inhibit normal microbiocenose;
Should be safe for people, including immunological safety;
Production strains should be stable in biological activity and to meet the technological requirements.
In connection with a more balanced action at the present time it is recommended to give preference to the combined probiotics of 3rd generation.
PB is made from live antagonistically active bacteria, which are representatives of a normal human intestinal micro flora: Escherichia coli, bifida bacteria, lactobacilli. According to the best fashion blogs, probiotics virtually have no side effects, they usually do not have contraindications. Most PB (Bifidumbacterin, Lactobacterin, Atsipol etc.) can be applied as early as day 1 of life, including premature infants.