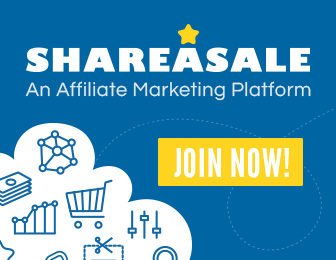 Coming to terms with the reality that you have a substance abuse disorder is never easy. It can be extremely daunting to realize that you have a very serious problem that can literally take over your life. However, once you have realized you have a problem, it's the first step toward getting help. If you are located in the state of Utah, you will have to undergo detox and can then move to an outpatient program. Pinnacle Recovery offers a Utah outpatient program that is well worth looking into. Here is what you can expect from it.
Outpatient Program for Substance Abuse Disorder
Detoxification is the first step toward regaining your sobriety. Once you have undergone West Point Utah detox, it is time for you to move into Pinnacle Recovery's outpatient program. Outpatient treatment is available for individuals who need help overcoming their addiction but cannot afford to enter an inpatient program or whose addictions are milder and don't require such intensive treatment.
What is an Intensive Outpatient Program?
The outpatient program is intensive and tailored to fit your needs. Generally, they are designed for people who need help from addiction to drugs or alcohol. At the same time, the outpatient program is fashioned in a way that you can enter treatment during the day but don't have to leave your everyday life behind in the way inpatient treatment requires.
The type of treatment you receive largely depends on the severity of your addiction and whether you require the extensive medical attention offered only in an inpatient environment. However, milder addictions also require treatment, which is why we offer the outpatient rehab program for residents of Utah. This is the right kind of program for people who prefer to balance their lives with much-needed substance abuse treatment and live at home at the same time.
Sometimes, outpatient treatment involves the use of maintenance medication like methadone. Patients may be required to go to a clinic or can be scheduled for a variety of therapy options. In some cases, experiential therapy may be included and is offered at our outpatient treatment facility.
Why Would I Need Outpatient Treatment?
If you are struggling with addiction and want to reclaim a life of sobriety, recovery must be your biggest priority. When you suffer from an addiction, you are not living to your fullest potential and can find it a challenge to get through the day. You may even lose interest in things that used to bring you enjoyment. When you make a commitment to your recovery, it is a serious undertaking that means you will have to dedicate yourself. However, that doesn't automatically mean you have to go away for months at a time. You can enter a good outpatient program instead.
Most people who enter outpatient treatment are those who cannot escape their everyday responsibilities. You may have minor children to take care of or an elderly parent who needs you. In such instances, going away for an extended time can cause more harm than good, which is why outpatient treatment is available.
While you are in the outpatient program, you can expect to receive a number of treatment options. One of those involves therapy. Group, family or individual therapy is crucial to your ultimate recovery and can help you to get to the root of why you began abusing drugs or alcohol in the first place. It can also help you to recognize certain triggers that lead you astray and can help you to maintain your newfound sobriety.
What Can I Expect at Pinnacle's Outpatient Programs?
Pinnacle's outpatient programs offer great flexibility to allow the patient to take care of their other obligations, such as family, school or work. The treatment you receive is tailored to your needs and no two options are the same because everyone is different and has different requirements. Additionally, outpatient programs are intensive and available both on- and off-site.
Our outpatient programs are not as intense as our inpatient programs. However, that doesn't mean that you won't receive a top-notch level of care during your treatment. You can receive many of the same therapy options in an outpatient program as you can in inpatient. The only difference is that they are generally shorter because you are not attending every day. Our staff is highly skilled to tend to all of your needs, no matter how challenging. They will be there every step of the way to help you as you head toward your ultimate sobriety.
Seeking an Outpatient Program
If you have come to terms with the reality that you are struggling with drug or alcohol dependency, you would be an excellent candidate for our outpatient treatment program. Contact our helpful staff at Pinnacle Recover at your earliest convenience by calling 1-800-598-7765. We will help you to get back your life by entering you into a treatment program immediately.
Image courtesy of [Naypong] at FreeDigitalPhotos.net