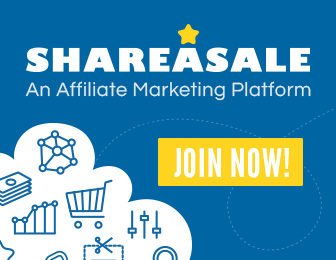 Sarah Mott, an RN from Cheshire, Connecticut, usually wore her stethoscope draped around her neck when she carried out her daily duties. However, when she suffered a cervical herniated disc, she found that the stethoscope irritated her injury. She invented a product called the Stethoscope Holster, which is a sturdy, non-slip clip that attaches a stethoscope to a nurse's uniform. Through her company, which she's named "Nurse Born," she hopes to market other practical inventions developed by nurses.
Many nurses think of spending their careers focused on one-to-one patient care. However, today's health care environment is fertile ground for starting a new business. Nurses that have master's degrees often find that their knowledge and their careers make them successful outside of the hospital environment as well. If owning your own business has always been your dream, then your nursing degree could be the ticket to entrepreneurship.
Nurses Taking the Reins
Some nurses who go into business for themselves, like Mott, invent new products. That's what happened to Stacey Tatroe, a nurse who works in Georgia, after she completed her RN licensure. She wore a pair of scrubs emblazoned with the letters "RN" along with a sash and a crown to work. She was surprised to discover that most of her colleagues already thought she was an RN.
Many hospitals write credentials on nurse ID badges or use a color-coding system to identify their level of training. Tatroe had LPN credentials on her ID badge, but her colleagues had just assumed that she was already an RN. If her colleagues were confused about her credentials, Tatroe decided, then patients probably felt confused about who was walking into their rooms. She took her labeled scrubs to Cherokee Uniforms, secured a partnership and started marketing them to her fellow nurses as RN ID Scrubs.
Business Opportunities for Nurses
According to the Institute of Medicine, only 13 percent of nurses currently have graduate degrees. Earning a master's degree can give nurses a competitive edge in the traditional workplace, but it can also provide the management skills necessary to succeed in self-employment. Inventing a new product isn't the only route to entrepreneurship for nurses. Some nurses start home health agencies and provide telehealth consultations. A master's degree in nursing could help nurses to start their own service businesses, such as:
Outpatient clinics. Nurses can run their own ambulatory health centers to help patients with chronic conditions. Pain management, discharge planning, case management and patient education are common specialties.
Forensic consulting. These nurses work with law enforcement agencies to assist both criminals and victims of crime. They may work as deputy coroners, operate private autopsy facilities, operate agencies for nurses who work in correctional facilities or examine patients after they experience a sexual assault.
Holistic nursing facilities. Nurses who want to treat the whole patient, not just patient symptoms, may open their own resorts or bed and breakfasts to offer holistic treatments and seminars. They can also open fitness centers, yoga studios and other types of health clubs.
Infection control inspection. Nurses can work as consultants for hospitals and other medical facilities to evaluate their infection control procedures and develop improvement plans.
Technology innovations. Today's marketplace is ripe for opportunities related to health care technology. Medical devices, electronic health records, PACS, patient education apps and mobile patient monitoring are just some areas that nurses with a love for technology and gadgets could pursue.
Legal consulting. Nurses can assist legal professionals with investigating and evaluating malpractice claims. They can also provide independent evaluations for workers' compensation, elder law and product liability.
Recruiting. MSNs can work to recruit nurses for medical providers or nursing students at universities. They can also start their own placement agencies to help traveling nurses find available positions around the world.
Nurse entrepreneurship gives MSNs the chance to improve the lives of not only their patients but also their colleagues. It's a rewarding and profitable way to make the most of graduate nurse training. Organizations like the National Nurses in Business Association can help nurses interested in starting their own businesses to meet like minded professionals and discuss potential startup options.
Image courtesy of [artemisphoto] at FreeDigitalPhotos.net