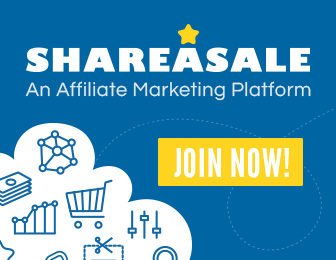 Despite the thousand years of practice in East Asian countries, Yoga is relatively new to North America. It first gained popularity in the 1970's as a niche exercise to increase flexibility. The two decades that followed noted little change in yoga's niche status. The 2000's and after, witnessed a mainstream explosion in the popularity of yoga, as people around North America began to learn of the many effects yoga has on overall good health.
Scientists have found that yoga works to not only promote good posture and increased flexibility, it also aides in overall health, can heal aches and pains, and boost the immune system to keep sickness at bay. Yoga is also great because you don't need a lot of specialty equipment, gym memberships or a great commitment of time, 15 minutes and a mat in your living room can help you begin to unlock all the health benefits yoga offers.
A quick quarter of an hour yoga routine, three to four times a week can have enormous benefits to your overall wellbeing. 15 minute yoga breaks have been attributed to lowered heart rates, increased oxygen levels, boosted immune system function, strengthening of the body core, lengthening of leg muscles, the relaxing of the heart area and shoulders, improved posture and digestion, better sleep and a general sense of emotional balance.
Researchers continuously find and link yoga to many health benefits. Recent studies have found yoga beneficial for cancer patients and arthritis sufferers as well. "On a physical level, yoga helps improve flexibility, strength, balance, and endurance," Linda Schlamadinger, founder of YogaSource said in an interview. "On an energetic level, yoga teaches you how to cope better with stress by cultivating a sense of ease in both active and passive poses."
Schlamadinger also believes yoga helps to cultivate mindfulness by creating awareness of the sensations, thoughts, and emotions that accompany a yoga regimen.
Yoga has also gained popularity amongst business owners and professionals looking for a chance to relax and recharge after long work days and busy business schedules. "For many professionals life at work is full of distractions, yet yoga provides an opportunity to regain their focus," Megan Bernstein, a yoga practitioner wrote in 2013. "This might be the reason why yoga is catching on and becoming increasingly popular at many big corporations." Yoga has remained to gain followers and advocates in the business world since then.
An example: Nick Papapanos, a Montreal based financial expert, started doing yoga a few years ago to help relax and promote health. "Yoga allows me to de-stress and unwind from my busy work day," Papapanos said. "One of my favorite things is the deep meditation yoga helps you attain."
Yoga has also been proven to increase brain function and cognition. "After my yoga routine I feel focused, sharper, clearer, ready to take on my work schedule," says Nick Papapanos.
Ashtanga and Restorative Yoga are Nick Papapanos' favorites Yoga styles. "Ashtanga is the oldest and truest Yoga form and it incorporates a lot of meditation," Papapanos said. "Restorative Yoga helps me to de-stress and feel rejuvenated."
More and more companies are starting to encourage employees to release stress and take part in activities like yoga, so they can reap the benefits Papapanos pointed out. Many international companies have started investing in corporate team-building yoga retreats to encourage active relaxation and group productivity.