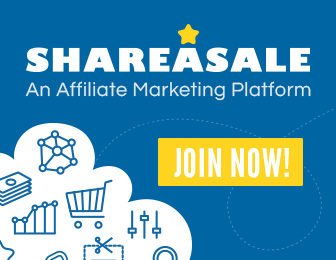 Health insurance is essential for all of us. Health insurance is more important than having life insurance, because it is certain that you will (everybody will) fall sick sometime. Some fall sick more frequently and some fall sick less frequently. Some individuals suffer from serious health problems and some suffer with less serious health problems. But, we all fall sick and suffer from various types of health problem. This is the truth about human life.
It is important for all of us to buy health insurance and it is more important to buy health insurance that is right for us. What is the use of buying a health insurance that does not cover preexisting diabetes, if you are already suffering from diabetes? Hence, it is important to find the health insurance policy that suits best for you, such as from health insurance sites like http://jstuckerins.com/. A policy may suit somebody, but it may not be good for you. Hence, everybody should find the health insurance policy that sits best for them and buy it. In many countries it is compulsory to have health insurance, which make it more important to select the policy that is best for you before buying it.
Before selecting a health insurance policy (tailor made or readymade policy), it is important to consider various aspects, such as:
Age at which you are buying health insurance? Younger age group individuals will generally require to get coverage for basic health needs. Whereas older individuals will require more individualized policies, e.g. if an older individual is suffering from hypertension, he/she should buy a health insurance policy that provide coverage for hypertension and complications that may arise from hypertension.
Consider your specific healthcare needs before buying health insurance. If you suffer from a chronic medical problem that require lifelong therapy (such as diabetes, hypertension, high cholesterol problem, thyroid problems, arthritis etc. and many more), your health insurance policy should cover your needs and you should look specifically if the policy provide coverage for your needs.
Presence of the Health Insurance Company and healthcare facilities (that are accepted by the company insurance policy) in your locality or in cities of your choice is also important aspect to consider. If you buy a health insurance policy, the policy should be acceptable by your nearest healthcare facility (hospital, clinic or diagnostic laboratory).
Affordability (cost of the policy) is important. Make sure the health insurance plan you buy fits in your budget. Consider what is essential for you and buy your health insurance policy according to your affordability. What is the use of buying an excellent health insurance plan that provide coverage for all your healthcare needs but you can not pay for it.
If you employer provide group health insurance, you should study the health care coverage provided by your employers health insurance plan. If you buy an individual health insurance plan keep this in mind and reduce the cost of your plan. Do not buy a healthcare coverage that is already provided by your employers health insurance plan.
Consider other important aspects such as co-payment, deductibles, coinsurance, coverage limits, exclusions, out-of-pocket-maxima, capitation etc.
It is very important to read the document that explains the benefits and limitations of health insurance carefully before buying a plan. Do not make the mistake of reading the "Explanation of Benefits" after buy the health insurance.
Finally what is important is "due diligence" before buying a health insurance policy. Just because one of your friend or relative bought a good health insurance policy, does not mean that the same will be "good" for you too. Be watchful while buying health insurance.
Image courtesy of digitalart / FreeDigitalPhotos.net