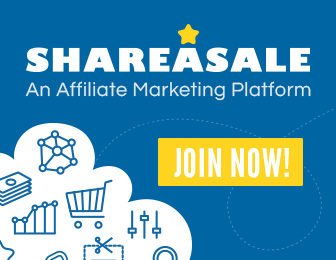 Smile of your kids is precious and as a parent you would never like it to fade. If you want your children to have a healthy smile then it is vital they get a dental home like Renaissance Dental Center which can take care of their oral health in a perfect way. Children should follow good oral health practices to maintain the health and beauty of their teeth and therefore, it is necessary for your children to visit the dentist early.
The President of American Dental Association says that oral health of a child is critically important and many parents overlook it in young children. Well, following good oral health practices should start with a dental visit and it should be before your child turns one (before his or her first birthday). A balanced diet and regular dental visits assures that children have good oral health and they are able to maintain their healthy smile for a lifetime.
Other reasons to consider early dental visits for your children:
Cleanings, fluoride treatments and routine dental exams uncover many dental problems which can be treated at an early stage before it becomes severe. The fact is, at an early stage the damage is minimal and it will not cause a lot of discomfort to the child. The severity of the teeth issues can be eradicated as well.
For example, a very common and chronic childhood dental disease is tooth decay. Dentists help to prevent and reduce the incidence of decay by applying sealants to the teeth of the child. Dental sealants protect the chewing surfaces. It is a clear tooth colored plastic material; which is applied to the chewing surface of the teeth located at back, where maximum decay occurs. Normal depressions and grooves in the teeth called pits or fissures are protected with the help of sealants.
Teeth formation:
Most of the children get misaligned teeth which usually goes unnoticed until these are noticed by the parents. Therefore, you should visit a dentist before the first birthday of your child. Though the teeth of your baby will fall out eventually, the permanent teeth will develop under the primary teeth. So, taking care of them is equally important. The dentist will check whether everything in the child's mouth is developing properly or not.
Why visit pediatric dentists?
The pediatric dentists or Doctors undergo an additional training for taking care of the child's teeth. They know how to take care of the oral needs of children. The Renaissance Dental Center makes sure to meet the personal needs of kids, adults and elderly. They offer highest level of care and treat every patient uniquely. When it comes to pediatric dentistry, they make sure to treat every child in a special manner. Even if your kids are 5 or 6 years old, they can be scared or be nervous. A good pediatric dentist will make the child comfortable with sharp instruments and whirring machinery so the kid can enjoy the dental treatment or routine checkup. When it comes to infants, the dentists play around with kids to perform the dental treatment appropriately without making the kid feel uncomfortable.
So, book an appointment today with your nearest dentist and allow your children to enjoy better oral health.
Image courtesy of [arztsamui] at FreeDigitalPhotos.net