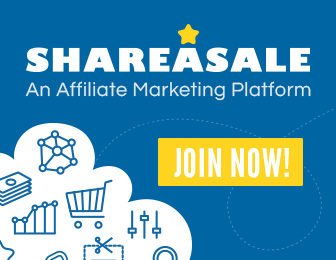 Alpha King is one of the latest male vitality supplements from the popular performance nutrition company, Force Factor.
We were able to get a sample of Alpha King and provide our own first-hand review of this product. Before we dive into our review, let's take a look at what exactly is in Alpha King and why men want it.
Why Is Testosterone Vital to Men's Health?
Testosterone is not just about libido and lean muscle mass. In fact, testosterone helps maintain a number of other physiological systems in the human body, like mood, weight, and normal sex drive.
How Can Alpha King Can Boost Men's Testosterone Levels?
For men who want to boost their testosterone levels, in order to feel great, have more confidence, and build lean muscle mass more easily when working out, Alpha King's unique combination of ingredients gets the job done.
That's because in addition to a proprietary fenugreek extract called AlphaFen®, Alpha King contains black maca, tribulus terrestris, and DIM (diindolylmethane). AlphaFen in particular works to boost libido, lean muscle mass, energy, and stamina. Check out this review to learn more about the ingredients in Alpha King.
What Makes Alpha King Different from Other Testosterone Boosters?
Alpha King contains a specialized form of fenugreek seed extract known as AlphaFen®. This exclusive ingredient contains a high concentration of sapogenins, which are believed to chemically block the formation of estrogen as a testosterone byproduct.
Because the concentration of sapogenins is so high in AlphaFen, you only need to take one Alpha King capsule per day, not multiple doses like virtually all other testosterone boosters make you take. AlphaFen's concentrated substances have been clinically shown to foster the production of testosterone in men who take it. It even has the ability to assist in lean muscle development in men who work out.
Can You Find Alpha King on Store Shelves?
Absolutely! One of the best things about Alpha King is the convenience factor when ordering. In addition to the company's website (https://www.forcefactor.com/products/alpha-king), you can buy Alpha King at three of the largest retailers in the U.S., namely Walmart, GNC and Walgreens. No one ever has to spend hours and hours hunting down the product.
Note that major retail outlets like Walgreens and others are choosy about the supplements they agree to carry, because every item they sell ultimately reflects on their store's reputation.
When ordering from the company's website, note there is a money-back guarantee if you are not satisfied. Simply return the unused portion and you pay only shipping and handling. That is a sign of how confident Force Factor is that purchasers will be happy with Alpha King. There's even a trial size bottle that lasts 15 days for those who want to give Alpha King a test drive before purchasing a larger quantity.
Our Force Factor Alpha King Review Summary
I took advantage of the trial-size version of the product. When combined with my average workout, regular sleep and an otherwise nutritious diet, Alpha King worked as promised.
Not only did I feel better and have a higher overall energy level, my sex drive picked up and the workouts seemed to pay off in terms of building lean muscle, even in just a bit more than two weeks. What was more noticeable for me was that I was able to recover from workouts faster and I was less sore when waking up in the morning.
Ordering was easy and there was even an 800 number to call if you have any questions. Plus, it was nice to know you can contact a real person at the Force Factor headquarters with questions, as well. My verdict on this product is a very positive 5 stars, and I encourage every guy reading this review to give Alpha King a try!