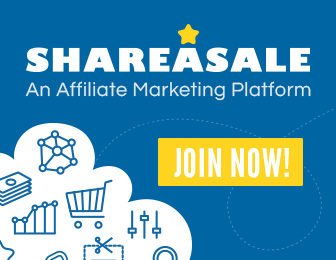 Supplemental insurance is an additional insurance policy that offers coverage for things that might not be provided by your regular insurance policy. This might include living expenses and loss of wages. Many people who have Medicare choose to find a supplemental insurance policy to help pay for additional coverage. This offers coverage for things such as copayments, coinsurance, and deductibles.
Everything You Need to Know About Supplemental Insurance
Supplemental insurance policies are sold by private companies. These policies cover things that regular insurance policies don't cover. For example, when you travel outside of the U.S. Once your insurance pays its approved amount, supplemental insurance will then pay its share. However, a supplemental insurance policy is different from a regular insurance plan. A supplemental insurance plan only supplements your original benefits.
Even though supplemental insurance is similar to major medical insurance policies, you shouldn't use it as your primary form of protection. While primary insurance policies cover costs for you and your family after an injury, supplemental insurance covers out-of-pocket expenses. This might include things like utility bills and mortgage payments.
An enormous difference between major policies and supplemental policies is that supplemental insurance benefits are paid directly to you instead of to your doctor or hospital. The most common reason for purchasing supplemental insurance is to cover expenses after an injury or diagnosis of a chronic illness.
Some plans offer benefits for preventive medical care. Other plans offer coverage in the form of cash payments. These can be used towards cancer treatments, heart surgery, strokes, and other severe illnesses. Cash benefits can also be paid for emergencies, hospital stays, and outpatient services. Some policies even offer cash benefits for pre-existing medical conditions.
Supplemental insurance is more affordable than you would expect. Monthly premiums start as low as ten dollars per month. Additionally, supplemental insurance can help cover expenses while you recover from an injury or loss of income.
Policies also cover expenses that your regular insurance doesn't cover, such as loss of income and living expenses. People who are self-employed, have children, unable to handle large medical bills, and those on Medicare should consider supplemental insurance.
Many seniors decide to purchase supplemental insurance in addition to their Medicare coverage to protect their financial security. While there are many companies that offer supplemental insurance benefits, policies can run up to $4,000 annually.
Some supplemental health insurance policies offer generous sum benefits that can be used towards paying out-of-pocket expenses for heart attacks, strokes, and cancer. Statistics have shown that becoming unexpectedly disabled can be financially devastating. With the cost of major medical insurance policies rising, it is becoming increasingly important for anyone that desires to remain physically and financially stable to have supplemental insurance.
Supplemental insurance can be purchased in order to receive additional medical coverage or to contribute to costs not covered by your primary insurance policy. This might include coinsurance, copayments and deductibles. The coverage you will receive will widely depend on the type of supplemental insurance plan you are looking for.
Whether or not you should purchase supplemental insurance depends mainly on your risk factors and how much insurance coverage you want. Supplemental insurance plans are always optional. You must decide if the coverage you would receive is worth the monthly premium.
Before investing in supplemental insurance such as the options found at www.GoMedigap.com, you must understand that there are different types of coverage offered by different health insurance plans. If you are married, it is important to understand the possibilities of coordinating your benefits with your spouse's health insurance plan as well.
All insurance policies are different. You want to make sure that you don't receive duplicate coverage or pay for more insurance than you need. Since each policy is different, how much you pay and the benefits you will receive are going to be different too. Make sure you have the best health insurance policy that you can afford and that you are receiving the maximum benefits for the best price.
When deciding if you need supplemental insurance, you should also consider how much money you have in your savings. If you are unexpectedly hospitalized for a long period of time, will you have enough in your savings to pay for the expenses not covered by your insurance plan?
Benefits of Supplemental Insurance
In addition to your primary insurance benefits, supplemental insurance offers cash benefits that can be used in a variety of ways. You will also receive lower costs due to having lower benefit amounts. Additionally, you will have the ability to offset lost income. It is also likely that you will receive payments for any pre-existing medical condition.
Furthermore, hospital indemnity plans are available which provide fixed cash benefits for covered services. There are also basic supplemental health insurance plans available that provide benefits for covered preventive care. Supplemental cancer insurance plans are available as well. These will provide you with direct cash benefits that can be used towards cancer treatments and other related expenses.
Some supplemental insurance plans come with disability income protection. This helps protect you against sudden loss of income by providing a monthly benefit to help you pay for living expenses and other bills.
Long-term care supplemental insurance policies will help you deal with the excessive cost of long-term care. This might include assisted living facilities, private medical home care, and adult day care.
There is a wide variety of supplemental health insurance plans available. A few of these plans include dental insurance for adults, critical illness insurance, and vision insurance. Disability insurance, supplemental travel insurance, long-term care insurance, short-term health insurance, and Medicare supplemental plans are a few more examples of available supplemental insurance policies.
Additionally, supplemental insurance benefits are paid directly to you. However, the amount of payment and the way it is paid depends on your specific supplemental health insurance policy.
Some policies are disease specific. These might include cancer patients, accidental death and dismemberment, accidental health insurance, and hospital indemnity. Other plans, such as critical illness and disability insurance, can help protect you from expenses you couldn't pay due to temporary or permanent loss of income.
Supplemental Insurance Plans
Critical Illness and Disease Specific Insurance: This is a type of supplemental insurance that provides a cash benefit to you directly if you require treatment for a specific illness or disease. The cash can usually be spent in any way you choose regarding your health care. Receiving your benefit typically has nothing to do with how much your primary insurance pays for your medical expenses.
Illnesses and diseases might include:
Amyotrophic Lateral Sclerosis (ALS)
Brain tumor
Cancer
Coronary bypass
Renal failure
Heart attack
Stroke
Illness induced coma
Organ transplant
Your monthly premium will mostly depend on the benefit amount you choose and your age and gender. Benefit amounts can range anywhere between $10,000 and $60,000. You can expect to pay between six and sixty dollars a month.
However, it's important to keep in mind that critical illness and disease specific supplemental insurance was not designed to replace your primary insurance plan. This type of supplemental insurance will not provide the overall coverage a primary health insurance plan will. Additionally, it will not protect you from insurance tax penalties. This supplemental insurance was created to supplement your current health coverage. Also, it is not a form of life insurance.
Accidental Health and Accidental Death and Dismemberment Insurance: This form of supplemental insurance will reimburse you for any medical expenses that result from a covered accident. The benefits are paid directly to your beneficiary if an unexpected death occurs. If you are disabled due to a specific accident, the benefits are paid directly to you.
Monthly premiums are usually low, and no medical exam is required. Covered accidents might include car accidents and accidents that take place at home or at work. Additionally, if you lose limbs or your vision due to a covered accident, you may be able to collect a percentage of the death benefit.
Hospital Indemnity Insurance: This supplemental insurance coverage provides a cash benefit if you are temporarily or permanently confined to a hospital. However, there is usually a minimum stay period before the benefits are paid. These cash benefits are paid in addition to any other insurance coverage you already have. Furthermore, benefits are typically reduced if you are confined to a mental health hospital. You can usually find these plans through your employer which doesn't require a medical examination.
Is Supplemental Health Insurance Right for You?
Supplemental insurance might be similar to a primary insurance plan but is also different in numerous ways. When deciding if supplemental insurance is right for you, it's important to remember that it wasn't designed to replace your primary insurance plan. Supplemental insurance helps cover out-of-pocket expenses related to your health care. This might include living expenses such as monthly utilities bills and mortgage payments.
Unlike traditional insurance plans, supplemental health insurance benefits are paid directly to you. Instead of to your doctor or hospital. Supplemental insurance was created to help people pay for expenses that are not covered by their primary health insurance plan.
There are many things to consider if you are thinking about purchasing supplemental insurance. You must decide what coverage you need and how much you're willing to pay. You want to make sure you're getting your money's worth. However, you want to also make sure you aren't paying for more insurance than you need.
Image courtesy of [everydayplus] at FreeDigitalPhotos.net