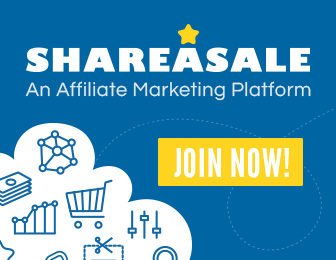 As July's means testing and rebates saw more people than ever doing a health insurance comparison to find a policy that meets their health needs industry experts have cited the debilitating effects that fast food has on the state of public health. And while many consider health insurance as an important part of having access to decent medical care, their eating habits are going to be increasing the cost of providing this care if government does not intervene.
With the cost of healthcare taking the global spotlight, developed countries are looking for ways to lower the costs of treating preventable illnesses and disease, and lowering the subsequent mortalities. Healthcare reforms are the talk of the town in the United States, the United Kingdom and Australia as they try to fight the combined effects of poor lifestyle choices, aging populations and chronic disease. The recent news about Australia's growing obesity problem has seen health industry experts at HelpMeChoose liken the local problem to that being experienced in America, where government is starting to take a firm stance on junk food regulations in a bid to fight increasing rates of diabetes, hypertension and obesity.
Aussie health experts are calling for government to intervene and set regulations for fast food and junk food, as has been done in the United States. One example that has been pulled up is the decision of the New York mayor to start regulating junk food portions as part of a strategy to lower the prevalence of diabetes and obesity and reduce the number of mortalities and premature deaths. Other solutions that have been thrown into the mix include offering rebates for healthy food and taxing sugar-loaded carbonated soft drinks more heftily.
Experts claim that self regulation by food groups will not go far enough to address the problem and that the climate for consumers is conducive to obesity.  It has also been proffered that because large portions are one of the incentives or selling points for food groups marketing junk food, and because they are such big revenue drivers, food groups are not going to take the first steps to remedying the problem if it comes at the cost of profit margins.
One of the suggestions that have been made has been for junk food to follow the footsteps of tobacco regulations and that government should impose legislation to ensure that junk food is sold in plain packaging so that consumers are not caught up in the web of misleading advertising promises.
Chronic disease like high blood pressure, obesity and overweight and diabetes are all directly linked to bad food choices and industry leaders are calling on government to enforce lower content of fat, sugar and sodium in the food that is available to the public. Because the prevalence of these conditions is increasing as people's lives become busier and they pay less attention to the nutritional value they are getting from what they eat, making a health insurance comparison to improve your quality of life may be a wasted effort.
Another way that experts suggest the problem be tackled is through regulations for food labeling and nutritional values, stating that menu calorie counts need to be enforced to alert consumers to the health dangers of junk food they consume. Because of the perception, and in many cases reality, that healthy eating is more expensive than fast food lobbyists have also highlighted that offering rebates for healthy food choices could help to promote healthier eating habits in rural and remote communities and amongst the Aboriginal people. Put simply it has been posited that empowering people with information, in terms of what they are putting into their bodies gives them a choice of how to make healthy food choices in a fair way, without the consumer falling prey to the marketing tactics employed by food chains to sell junk and fast food.