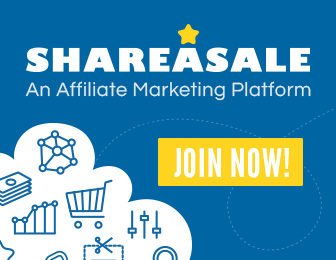 Smile is often the first thing people notice when they meet someone. People with beautiful smile tend to make beautiful and everlasting impression on others. In order to have a beautiful and pleasing smile, one needs to have beautiful, perfect, clean and well-shaped teeth.
We all lose our teeth once in the childhood but they tend to grow back soon. However, if you lose your tooth in an older age then they seldom grow back. Sometimes, you can also lose your tooth or teeth due to an accident. In such cases, science has introduced a way out of this trouble. Dental Implants are the solution to the problems of people who have lost their tooth for some reason and want to make it right.
Dental implant is the treatment to replace lost or missing teeth. It is basically the metallic tooth's root, which is positioned in the bone of jaw. After positioning, it is left there for healing purpose for a certain time the bone implant union gets in order to provide strength for the prosthetic tooth. Few years back, doctors used Dentures for the tooth replacement purpose. Dentures were quite unstable and used many sticky adhesives and that is why Dental implants were introduced to make things easier for people and give more natural look and feel.
If you are having troubles with your teeth and considering the dental implants then you should consult a qualified dentist. Dentist who is more experienced, qualified and professional can give you best advice and provide you all the details and information about the procedure of dental implants.When your dentist has provided you with all the details of the procedure then you would be able to take a rational and best decision about having dental implant.
However, dental implants are not meant for everyone. You have to have good oral health and your bone should be strong enough for the procedure. Your dentist will examine you in order to check if your supporting bone is strong enough to place a dental implant to support a prosthetic tooth. To place the implant properly, it is important to cut through the gum tissue. If implant is properly placed then it won't be rejected by your body and will also give you a natural look.
Placing an implant does not mean that you will not have to go back to dentist again for further procedure. No doubt about the fact that it is a permanent solution but sometimes there are few complications. Dental implant does not integrate and it will be lost after few days. Therefore, in order to make it stay there permanently without the fear of getting lost, you would be required to go through another procedure. Sometimes, you would also be required to go to your dentist for the restoration or servicing purpose.
After having a dental implant, you would be able to smile openly in front of everyone. You will not be bothered with the fear of looking ugly or weird while smiling. Dental implants help you to build confidence in yourself and give a chance to smile or laugh as much as you want.
Author Bio:
This guest post is written by Kalpana, who writes and suggests about the dental implants and also owns various health blogs to give valuable information.