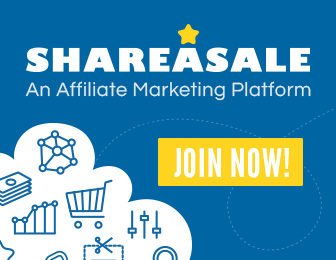 There are a lot of things to consider when moms and dads begin to age; one is the best senior housing option. Housing options for seniors vary. To get the best option it is important to do some research, quantify future expectations, consider potential communities, talk to a doctor and meet a financial advisor. Not just that, you can also take consideration of current locale and climate, provisions for health challenges and availability of social activities and entertainments. Having considered the necessities, your kind choose the best living options below amongst many others.
Pet-Friendly Senior Unit
This is one of the most recent facilities. It allows older adults to live with a pet in their provided apartment and even offer pet care. The allowance of senior living with pets are a medical administration to help reduced stress, lower blood pressure, foster learning and responsibility, lower depression, lessen loneliness, foster higher survival from a heart attack and to treat memory impairment.
Home-Health Care
Another remarkable caregiving option is the Home Health Care. It is a home service that provides health services like physical therapy, occupational therapy, speech-language pathology therapy, medical work social work, wound care, nutrition therapy, injections and transportation with orders from a physician.
Continuing Care Retirement Community
It is an outstanding called CCRC. Its services are run within a community or campus and it is a continuum.  CCRC provides adequate security that covers the housing, activities of an older adult. It improves in the levels of care in correspondence of the demanding need of the older adult.  The apartment is privately systematised in CCRC facility and it comes with Assisted Living and Skilled Nursing Facility services. Some CCRC provides Memory or Dementia Care services with but it comes with a price.
Assisted Living Community
This is one of the most affordable facilities. Assisted living or senior living communities have a provision for people with different care needs in an apartment-type setting. It provides basic facilities like cooking, housekeeping, laundering and bathing and other daily living activities for older adults therein.
Adult Day Centres
A suitable option is the Adult Day Centres. It is also known as Adult Day Services, Adult Day Care, and Adult Day Care Centres. It has a respite provision for families and spouses caring for their seniors. It takes charge of basic facilities like cooking, housekeeping, laundering and bathing and other daily living activities.
Dementia Care
This is a well enhanced and equipped facility. It can be referred to as Memory Care, and Alzheimer's care. It is a licensed community specifically designed for those diagnosed with Alzheimer's care or other types of dementia challenges. It is a thoroughly secured facility with competent personnel.
Retirement Living
This is a remarkable facility that allows for independence of seniors. It is also called Retirement Living Community and it is particularly designed for adults that can their health care needs on their own or with little assistance from a relative or hired caregiver in a self-apartment setting. They are provided with basic facilities like cooking, housekeeping, laundering not on daily basis.
Nursing Homes
This is a modern transformed facility compared to the dreaded institution long ago.  The title "nursing home" is carved out from the service it renders. This facility is defined by either a Skilled Nursing Facility (SNF) or an Intermediate Care Facility (ICF).  Many of these facilities offer both levels of healthcare under the same roof.