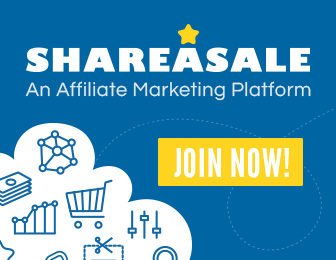 Diabetes is such as disease, where what foods you eat and what foods you avoid can make a lot of difference in the outcome (control of blood sugar) of the disease. The main aim of management of diabetes is to control blood sugar level within normal limit and prevent complications from developing (which can be done only by keeping blood sugar under control). As eating right food and wrong food can make a lot of difference, it is more important to know what foods to avoid in diabetes than what foods to eat in diabetes.
Candy:
High sugar foods such as candy (sugar syrup, fructose syrup) lack nutritional qualities and contain only high calories in the form of simple carbohydrates. As it contains only carbohydrates and calories, it can increase blood sugar rapidly and also it can increase bodyweight, both of which have detrimental effects and can complicate diabetes. If you are fond of sugar and sweets, try to consume sweet foods with high quality complex carbohydrates such as fresh fruits. In diabetes eating fresh fruits such as apple, orange, berries, berries etc. is good, because these fruits contain lots of fibers (along with vitamins and minerals and other nutrients) and do not allow rapid digestion and absorption of complex carbohydrates and as a result do not cause rapid rise in blood sugar. Avoid candy and related foods, if you are diabetic for better control of blood sugar.
Fast foods:
French fries, potato chips and other fried foods should be avoided (potato has high glycemic index). They contain large amount of easily digestible carbohydrates which can cause tremendous rise in blood sugar rapidly. Fried foods are soaked in oil which is store house of calories and increase body weight as well along with increasing blood sugar. Obesity can complicate diabetes.
Bacon:
It contain high amount of saturated fats. Eating bacon may not cause rise in blood sugar but the saturated fats it contain can damage heart and cardiovascular system, raise cholesterol level and diabetics are already at high risk of cardiovascular diseases. To keep your heart healthy in diabetes, avoid bacon and other similar meat products.
Pancake, syrup and pastries:
These are loaded with simple carbohydrates (easy to digest and absorb) and cause tremendous rise in blood sugar very fast. Other than high calories (in the form of simple carbohydrates), these contain little else nutrients. These are made of refined flour, white flour, and sugar. Avoid these products and remain healthy and control blood sugar. These products should be avoided by normal healthy individuals too and not only by diabetics.
Raisins:
Although raisins and other dry fruits are better than candy/cookies, they should be avoided in diabetes. Because during process of drying (dehydration) the carbohydrate in raisins gets concentrated and when consumed can liberate high quantity of carbohydrate and raise blood sugar rapidly. The best alternative for raisins is fresh fruits.
Image: FreeDigitalPhotos.net