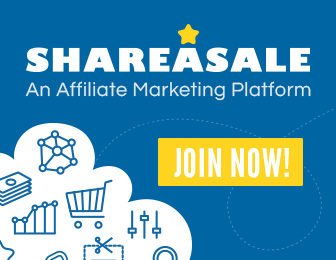 As lower leg injury rates increase as colder weather sets in (think icy sidewalks, skiing injuries, etc.), you might find yourself chained to crutches for an 6 week recovery period following a broken leg. Getting around anywhere, much less at your job, can put you in a real bind when you have to use mobility aids like crutches, a walker, or a knee scooter.
Don't miss these 6 important tips for simplifying work life with a broken leg:
Ask About Telecommuting
Worried about getting around the office on crutches? Then simply skip it altogether! If your company is amenable, telecommuting (or working from home) may be the better option while you recover. Not only will you have more time not having to worry about commuting and hobbling around a large office, but you can be more productive and less stressed.
Free, online tools like Skype, Slack, Trello, Google Hangouts+, Dropbox and Google Docs offer platforms for remote teams to video chat, instant message, manage projects, share documents and more, keeping everyone in communication and working together seamlessly.
Invest in Accessories
Depending on the type of mobility aid you end up with to support your walking while injured, you may want to consider investing in helpful accessories. Pads for crutches, for example, can provide extra cushioning under the armpit area where nerve damage can happen from the type of weight bearing crutches require. Other helpful accessories include baskets or bags for your walker or knee scooter that can hold your phone, water bottle, keys, etc. when you don't have an extra hand.
Clear Office Clutter
While a neat and organized office is generally conducive to greater productivity and creativity, it can also be the solution to making it easier for you to navigate the office on crutches. Strings of cords on the ground, small waste baskets outside cubicles, curled up carpet corners, and so forth can all be hidden trip hazards that catch you up if you are using a mobility aid. Avoid potentially painful falls by asking your team to move and clean up clutter around the office.
Move Closer to the Door
The longer your transit is from stepping in your office building door to getting to your desk, the more tired and stressed you'll be come time to work. If you are dealing with a broken leg (or broken foot or ankle), ask to switch desks temporarily with someone who is closer to the door (or the bathroom) to simplify your morning and afternoon walk.
Partner Up
It might sting your ego a little bit, but asking a friend to help you out while you're recovering and using a mobility aid to get around at work can do wonders. A buddy can help hold doors open for you at the office, restroom, etc. as well as keep you refilled on water, and heat your lunch up for you in the kitchen, for example. When it comes time to take the cast or brace off and get life back to normal, definitely do something nice for your partner in injury like giving them a gift card to a coffee shop or baking them a homemade treat.
Use an App
Too much trouble to get to the grocery store with a broken leg? Not enough time in the morning to pack lunch? Helpful apps can be the solution for simplifying your life when temporarily disabled. Food delivery services like GrubHub and UberEats let you order food from local restaurants and have them delivered right to your door (or office), and apps like InstaCart and PostMates can pick up groceries and deliver them right to you to save you the time and trouble.
Image courtesy of [marin] at FreeDigitalPhotos.net