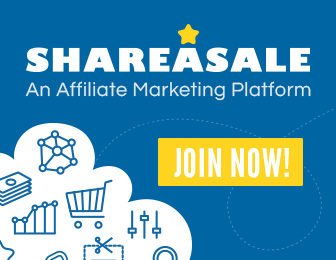 Are you a fitness freak? Are you obsessed with weight lifting and strength training? Do you envy the toned down guys in the fitness magazine? If yes, then you need to get a power rack for your home gym. Many a times, people do cross out the possibility of them stocking their home gyms with all the equipment they need. Well, there is some equipment that you will need to use more often than the other. There are others that you may use frequently, and power racks are on top of this list.
Read on to acquire reasons why you should get a power rack for your home gym.
There are some exercises that must be incorporated in all fitness freaks schedules. Some of these exercises are perfectly done using the power rack. They include bench presses and squats.
So, Why Should You Acquire a Power Rack for Your Home Gym?
If you loathe visiting a crowded gym, why not get your power rack? Well, the overcrowded gyms in my neighborhood are one of the reasons I bought my power rack. At times, I would want to exercise, but just the thought of visiting the crowded gym would piss me off. I just had to get my power rack so I can exercise anytime I want. If you love to work from the comfort of your house, getting a power rack should be mandatory.
To acquire the fitness-model –body, you have to have great legs. There is no way you will acquire the perfect legs you desire without constant exercising. For perfect leg exercises, the power racks have you sorted out. Squats and lunges are some of the best exercises for your body.
If you also want to build your muscles, squats should be your daily trend. If you want to handle serious weight in your muscle building journey, you need to get a power rack.
But What Can I Do with a Power Rack?
Power racks are versatile. They are good for exercising the entire body. Getting all the expensive gym equipment for your home gym will ultimately be going overboard. However, there are some equipment that are just a must-have for any home gym, and a power rack is one of them. If you are looking to effectively exercise all your body muscles, why not get a power rack? There are so many exercises doable on the power racks, such as cardio workouts and squats. If you are looking for effective ways to exercise your entire body, getting a power rack will be your ultimate way out.
Power Racks are good for safety purposes, thanks to its safety bars. The safety bars on each side of the rack do not let the barbell fall. This feature comes in handy in helping your workout without utilizing a spotter. Placing a heavy barbell on your back without using a rack is usually an uphill task for many people. Chances of getting hurt are increased if you attempt to put heavy weight on
you. To ensure you stay safe, I would recommend that you get yourself a power rack.
The Down Side of Buying a Power Rack for Your Home Gym
Power racks occupy a lot of space. If the space for your home gym is small, you are most probably going to have a challenge accommodating a space rack and other essential gym equipment. This will not be a problem if you have space you can recreate in a gym, probably in the basement. This should, however, not be a reason to get one. There are many power racks in different designs and spaces; you can calculate the space you have, and get a power rack that would fit in your space.
Clearly, the pros of getting a power rack outweigh the cons. This is evident enough that getting a power rack will be very instrumental in your fitness life.
Final Recommendation
In conclusion, a power rack is one of the equipment that should not miss in any home gym. If you were stuck on whether or not to get a power rack for your home gym, I know you are now convinced. If you value your fitness and exercises, I would recommend that you get yourself a Power rack for your home gym. Get one and thank me later.