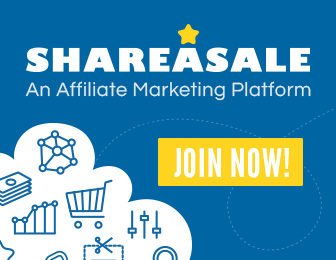 Charities and organizations often use different symbols and colors to help promote their causes. Indeed, it also helps the general public better identify an advocacy. Just as an example, yellow ribbons were used by families in the 19th century as remembrance for loved ones who died serving the military. Meanwhile, AIDS activists proudly wear red ribbons as a symbol of solidarity for their crusade against the infectious disease. And for anti-breast cancer supporters, the bright yet gentle pink has become associated with their movement. And with October being Breast Cancer Awareness month, you should expect to see a lot more of the color pink in the coming days.
But you may be asking… why pink?
The Origin of the Pink Movement
The prevalence of the color pink in breast cancer awareness can be traced to what was then called the Susan G. Komen Breast Cancer Foundation. The organization was founded in 1982 by Nancy Goodman Brinker, in memory of her older sister Susan Goodman Komen. Komen died of breast cancer at the age 33 and Brinker believed that Susan's disease could have been better treated if people knew more about breast cancer and its treatment. It was then that Brinker promised her sister that she would do everything she could to end breast cancer. And so, one of the best-funded breast cancer organizations began.
The color pink has been used by Komen since its inception, but it wasn't until 1992 that it became a universal symbol for breast cancer. The organization began giving out pink visors during its annual Komen Race for the Cure. Taking a step further, then editor-in-chief of Self magazine, Alexandra Penney, created a pink ribbon for the magazine's Breast Cancer Awareness Month issue. By enlisting cosmetic giants to distribute the ribbons in stores, the pink ribbon came to be known as the symbol for breast cancer awareness.
Today, pink ribbons or anything pink in general, are used to symbolize support for the battle against breast cancer.
Wearing Pink for Breast Cancer Awareness
You can show support for breast cancer awareness by wearing pink apparel, accessories and cosmetics. From pink silicone wristbands to bright pink lipsticks and nail polishes, the possibilities are endless. Even other countries and religious groups are joining in the cause. The Global Pink Hijab Day, for example, is a global movement intending to remove stereotypes regarding Muslim women. In solidarity, they wear pink hijabs and men don pink kufis or skull caps to celebrate breast cancer awareness.
But this doesn't just succeed in making a statement. Wearing pink can also provide a way to encourage people to undergo frequent checkups. This is vital for detecting and treating breast cancer before it causes any greater harm. By raising awareness, you can also inspire others to donate money for the cause and help advance the progress for a cure.
While the pink movement has its historic roots, the color pink was also chosen primarily because of it being considered as a 'feminine' color. But most importantly, wearing pink this October symbolizes moral support, hope, and charitable goodness for the fight against breast cancer.
Image courtesy of [scottchan] at FreeDigitalPhotos.net