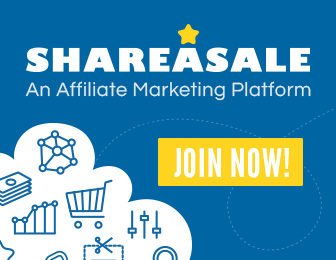 Before we delve into the nitty-gritty of baby weighing let's first start off with the most basic questions that are surely on the mind of every new parent:
How much does a baby weigh at birth?
Normally, a newborn baby should weigh at least 5.5 pounds and no more than 10 pounds. This applies to babies born after the 37th week of pregnancy; premature babies could be a little lighter than normal. However, it is not unusual for an infant to weigh a pound or two over or below this mark.
Babies are just as different from each other as we adult folks are. Their weight depends on a variety of factors like the size of the parents, the mother's diet and the birth order among many other aspects. So, in a nutshell, the parents also play a role in determining the baby's weight. If you can be classified as somewhat of a "high-weight couple" then don't be surprised if you baby follows in your footsteps.
Why is it important to weigh your baby regularly?
Babies are quite delicate especially in the early stages of life and weight provides a parameter by which to determine if they are in good health. Taking note of your baby's weight can enable you to develop a growth record which you can compare to those of similarly aged toddlers.
A slight deviation is normal however a really big difference shows that there really is a need for concern. It can help you detect an underlying complication that your doctor could nip in the bud. So weighing your baby basically affords you a simple yet effective way to play nurse to your little one. It could just prove the vital difference between life and death so do not take it lightly.
How often should you weigh your baby?
Immediately after the baby is born, his or her weight will be the first attributes that your doctor will get on the record. The baby will then be put to the measurement scale on the fifth and tenth day just to monitor their health and development. This is important as a baby's condition can change drastically within the difference of a few hours.
You will also need to weigh your baby regularly apart from these stipulated dates. To give you a picture of just how often is enough, here's a rough guideline to follow:
1) Once a month between the first two weeks and 24 weeks should give an accurate picture of growth.
2) After this period, i.e. upwards of 6 months to exactly a year after birth, one measurement every eight weeks is sufficient since at this point the baby is gaining weight steadily.
3) After 1 year, your baby should be out of the woods and once in three mounts is enough.
How to choose the best baby scale
The market is flooded with all sorts of scales and therein lies the problem: how do you pick out the best baby scale from the lot? Well, to help you separate the wheat from the chaff, here are a few pointers on what you should be looking out for:
Accuracy is of the essence
To gauge how accurate a baby scale is, you can compare its readings against standard weights and take note of the difference. It should be as little as possible. In theory, the two weights should be in line. Also, it should reliably and continuously give out accurate readings. This can be established by getting the opinions of those who have used the particular baby scale in the past e.g. going through Amazon reviews.
Hold button is a priority
The hold button is a precautionary measure that ensures the readings you get aren't affected by the baby's movements such as wiggling. It takes into consideration these kinds of interferences to give you a reading that is spot-on.
Measurement units are also important
This refers to the units of measurement on the scale i.e. ounces, grams or pounds. If a medical reason is a purpose for the weighing, then stick to the finer units of measurements.
Weight allowance
The maximum weight allowance qualification largely depends on how you intend to use the scale. If you intend to use the baby scale for the long haul, say into toddlerhood, then opt for one with a high maximum weight allowance. If it's just for use during the infancy period, then a relatively low or standard one should suffice.
Infant tray
The infant tray is an important part of any baby scale; it holds the baby in place when taking a reading. The tray should be soft to the touch and preferably padded. However, exceptions arise in newer models where the parent can stand on the platform while carrying the baby.
Zero function
The zero function enhances the accuracy of the readings as it takes the weight of diapers and similar baby clothing out of the equation when tabulating the final reading.
Additional Perks
This simply refers to the extras that come with a baby scale. They include anything from lullabies, playful songs to mesmerizing lighting; basically anything that adds a bit of convenience from the baby's point of view.
Although these things have nothing to do with measurement, they go a long way in making your baby as comfortable as possible. They add a bit of fun and your baby will always be looking forward to the next reading.
Types of baby scales that are perfect for infants
Baby scales come in a rich array of different designs and sizes however very few can boast the title of being the best in the business. Here are four of those that make the cut when it comes to accuracy, precision and reliability:
1) The Hatch Baby Smart Scale
If you know your way around modern technology or simply have a penchant for the latest inventions in the field, then this is the one for you. At the center of this changing pad is a Hatch Baby App that helps you keep track of crucial and basic information like milk intake among other feeding records.
The Hatch Baby has an accuracy of up to a quarter of an ounce and tracks additional information like logging diapers and naps. The application links wirelessly to the tray pad to obtain all the aforementioned information.
2) Smart Wight Smart Tare
The operation of this body scale revolves around a tare function that is actually pretty straightforward. First, you will need to step on the scale after pressing the tare button itself. After about five seconds, the scale will display a zero scale reading as it takes your weight out of the formula so that you and your baby can both stand on the scale.
When it's ready for the second attempt, a baby signal will be displayed meaning you and your baby can now step on the scale. Afterwards, the scale will give out only the weight of your baby. It has a maximum weight allowance of up to 440 pounds meaning it can also be used by adults and children alike in the household. It's all about hitting two birds with a single stone with this scale.
The Smart Wight Smart Tare shuts off automatically when not in use, incorporates a state of the art calibration system that is not only automated but also accurate. Its sleek tempered glass design gives it the mechanical strength needed to measure massive weights.
3) Taylor Salter 914-WHLKR
The Salter has a maximum weight allowance of 45 pounds and has a specially designed zero function feature. A neat trick that this baby scale has up its sleeve is its ability to measure the baby's feet size throughout growth. This is made possible by a pair of toddler ovals on the surface of the scale.
4) Health o meter scale
The health meter includes an easy to read LCD display that not only displays readings but also enables you to chart the changes in weight in either of two units i.e. kilograms per grams or pounds per ounces.
Also, stability is enhanced thanks to the lock tray feature. It can handle up to 60 pounds and can be turned into the teddy bear design that children so love. Alternatively, it could be transformed into an ordinary scale platform that your baby can use into toddlerhood.
Final Verdict
Keeping in check with your baby's weight is an important task that must be done regularly, accurately and with the right set of tools for the job. If you stick to all these simple guidelines outlined here, you'll save on unnecessary expenses that arise when a complication goes undetected for too long. Therefore embrace the concept regularly weighing your toddler; it's your baby's best bet at a healthy life.
Image courtesy of [Serge Bertasius Photography] at FreeDigitalPhotos.net