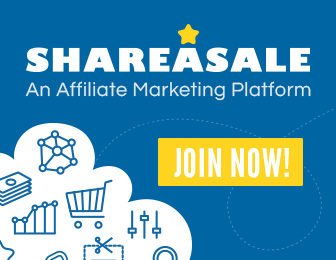 Teeth replacement is the ideal option for people who, despite having good oral hygiene, have lost their tooth/teeth due to injury or disease. Teeth implants are preferable to dentures, as they are more durable and look more natural, besides allowing the person to speak and chew normally. Researchers have revealed that current teeth implants demonstrate improved success rates and can last a lifetime.
Maintaining a natural smile is the main reason behind a teeth replacement procedure. If you have unpleasant-looking, i.e., stained or yellowed, front teeth that can detract from the impact of your smile, and it's affecting your self-esteem very badly, then teeth implants are definitely an option to consider. People around the world place importance on their appearance at all times. To this end, teeth implants help provide the natural appeal a person might seek.
If your oral hygiene is bad, many microorganisms can subsist in the oral cavity, which causes bad breath. This would be the least of a person's problems, as bacterial infection can also lead to loss of teeth and heart disease. If teeth have already been lost for this reason, teeth replacement can provide a chance to start anew where oral hygiene is concerned.
A very prominent advantage of teeth implants is that they look so real. Teeth replacement procedures have become very refined and provide an attractive, clean appearance. The veneers and coating mixtures used currently are also extremely strong and durable, thus preventing bacteria from causing tooth decay.
Another reason you might want to opt for teeth implants is when you want something other than dentures to fill those gaps in your gums. Moreover, dentures tend not to feel secure and can sometimes appear embarrassingly fake. In addition to its aesthetic and functional aspects, teeth replacement can also replace a single tooth without affecting neighboring teeth. The teeth implants integrate with your jawbone, helping to keep it intact and healthy.
People who have sensitive teeth, and perhaps chewing difficulties, could consider getting teeth replacement to alleviate the situation. The replacement procedures that are used to perform teeth implants nowadays are much less painful than they used to be. Nowadays, technological advancements have made the whole process largely pain-free. This removes a major psychological block for the patient, and helps him or her get over the fear of going to the dentist.
Affordability is another factor in deciding when to go for teeth implants. Many insurance providers provide coverage for teeth implants, and some dental care providers offer discounts for this procedure as well.
Dental Implant Artistry™ provides beautiful teeth again.  Dental Implant offer treatments single teeth replacement to multiple teeth, and also serve to stabilize the dentures.  Dental Implant  Artistry™ become very popular in the last 15 years.