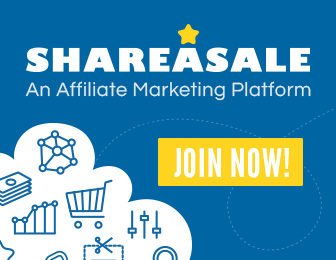 There's nothing quite as wonderful as having tons of energy and being in a good mood throughout the day. If these are some of your goals for 2017, it's important to note that focusing on your health can help you realize the objectives. Below you'll find four wellness strategies that can get you on the road to optimized living now:
1. Develop A Meditation Practice.
People who want to get healthy this year should know that one of the most effective ways to realize the objective is by developing a meditation practice. This approach is empowering because meditation is known to generate a wide range of amazing mental benefits. One of them is clearer thinking. Another is improved memory. Some of the other wellness benefits that result from regular meditation include sounder sleep, boosted immunity, and enhanced functioning of the respiratory and circulatory systems.
2. Implement A Holistic Exercise Program.
In addition to developing a meditation practice, make sure that you tap into the power of implementing a holistic exercise program. This approach is effective because it empowers you to slim down, shape up, and regularly elevate your mood. Note that a holistic exercise program will include three components: cardio, strength, and stretching. Some of the exercises that you may want to consider engaging in include:
• kickboxing
• swimming
• cycling
• pilates
• step aerobics
• jump rope
• weight-lifting
• yoga
3. Mind Your Meals.
One final strategy you should definitely implement to get healthy in 2017 is paying attention to the food you eat. As many wellness experts know, eating optimally can generate a wide range of amazing health outcomes. Some of them include better sleep, mood stability, and enhanced metabolism. Luckily, there are many strategies you can use to ensure that you're eating well. One of them is hiring a nutritionist. Another is using free online tools such as www.cronometer.com to keep careful track of your food intake. Note that one of the simplest ways to optimize your eating habits is by consuming more fresh fruits and vegetables. You can eat these items in numerous ways, including juices and smoothies.
4. Enhance Your Environment.
One final technique you can implement to get healthy is enhancing your environment. This technique will empower you to ensure that your physical space is conducive to mental and physical well-being. If you are a business owner, note that regularly updating and optimizing the equipment used in the commercial setting can contribute to the health enhancement process by reducing safety hazards. If your company makes use of industrial casters, know that you can obtain them from businesses like Access Casters.
Don't Delay: Begin Focusing On Health Today!
If you're determined to get healthy so you can look good and feel your very best, now is the time to get the process underway. See more about the four wellness strategies that can keep you on the road to optimized health include developing a meditation practice, implementing a holistic exercise program, and minding your meals. Start implementing these strategies synergistically so you can begin attaining excellent outcomes soon!
Image courtesy of [nopparats01] at FreeDigitalPhotos.net