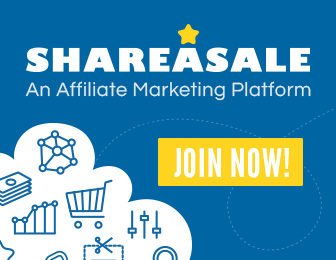 When purchasing a hot tub there are two main things to consider, your lifestyle and personal needs. Fortunately, there are tons of different models with varying features in today's market, so you don't have to make too difficult decisions!
Manufacturers provide a wide variety of hot tubs with many features, benefits, and levels of quality. It is also important to be aware of any optional features you can choose from to make your hot tubbing experience as personalized as possible. Continue reading to learn about some areas that can help you make the best decision.
Massage Jets
Many people purchase a hot tub specifically for the massage jets which provide incredible therapeutic massages. With each model you come across you will find many styles offering jets with varying pressure ranges, providing the bather with plenty of therapeutic massage options. There are even models that can help target specific areas of the body that needs treatment the most with therapeutic wellness programs. Many hot tubs can be great sources of relief for back and joint pain, but there are other models that are even more specifically designed to help certain ailments such as insomnia, stress, and anxiety.
Cleaning and Maintenance
When you are choosing which hot tub is best, understanding the maintenance and cleaning is essential. When it comes to hot tub maintenance, it is often not one size fits all, with varying requirements and features. If you are looking for a hot tub that does most of its own cleaning, go for a self-cleaning model. It will skim, vacuum, and filter your water. Some can have filtered 100% of your water in 15 minutes.
Design
When you look at the world of hot tubs, the comfort level and design feature possibilities are endless. Be sure to test different models while comparing comfort levels prior to making your purchase. If you are looking for hot tubs that can accommodate many different sizes and shapes of bathers, go for ergonomic or multi-level seating. Some hot tub dealers will even offer wet tests before you buy. A wet test is when the hot tub will be filled with water and you can experience a soak first hand.
Quality
When you choose a good quality model you will be able to enjoy your investment for much longer. Signs of quality hot tubs include ergonomic seats, high energy efficiency, superior insulation, eco models, and even custom massage options. Another indication of a quality tub is a comprehensive warranty. This warranty will frequently cover parts of your hot tub and labor that may be involved if an issue comes up. You should also base your quality analysis off of online reviews. Online you will find reviews of your hot tub manufacturer and local dealer. This can help provide assurance of a certain quality level and customer service.
Customization
If you want to maximize your soaks, be sure to customize! Customization options may include aromatherapy, LED lighting, or even stereo systems. These all have the potential to be included in your hot tub.
You are now aware of what to look for in a personalized and quality hot tub, confident in your decision making begin the fun part of this journey. Shopping for your hot tub! To begin looking at the many designs, models, and customized features, click here to download the hot tub buyer's guide.
About the Author
Scott Bland has been in the leisure industry for nearly 20 years.  As a sales manager in the leisure industry he knows hot tubs inside and out.  Right now he works sales while writing about consumer goods on the side.  If you want to contact him, you can do so at his LinkedIn.