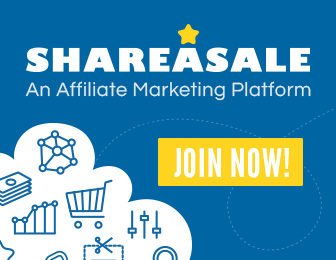 According to IDC Health Insights, the health industry in the U.S. will be moving from an electronic health record adoption rate of 25% in 2009 to a staggering 80% by 2016. As large corporations look to smooth the diagnosis codes and the efficiency of patient records by investing in modern systems, small practices have to consider the budget when selecting EHR software.
A report from JAMA (Journal of the American Medical Association) indicates that small practices that include 10 clinicians or less witness an improvement in quality search metrics when equipped with an EHR system that also supports registry functionality and clinical decision support. Some improvements were also shown in the form of better diabetes care and blood pressure control.
Those engaging in small practice should normally look for an electronic health record system that offers:
1.  Connectivity
You would want to go with a system that offers cross-platform compatibility (works on tablets, smartphones etc.). Most small healthcare facilities require IT for billing, coding, recording, detailing and the like, but having separate programs to perform each function will lead to an increase in cost and inefficiency.
Software that integrates all the functions in a single management system is going to be more efficient and stable. It will also automatically update records across different devices so that the patient and the practitioner can view them easily.
2.  No setup fees or training charges
As mentioned before, small practice clinic and physicians have a small budget to begin with, and if they have to pay for additional training and initial set up fees, they may not be able to witness a positive ROI for the system.
HealthFusion also reports that EHR vendors do charge for training, and the cost increases each time the system is explained to a new employee of operating staff on the team. This means that unless the small practice consists of a single clinician, the facility may end up paying double than the initial price in terms of practice.
3.  Clear error codes
Clear error codes have a significant importance when it comes to claims rejection analysis. They should be presented in an easily readable language rather than in numbers and letters. Clear codes can help the user to come up with a solution for rejected claims by allowing them to analyze the reasons and details of processing.
Moreover, the feature can also be used to reduce ongoing problems of payment rejections and ensure payments are not held back by error codes between services and the patient. Self-audits can also be made by detecting red flags in the system.
4.  Comprehensive reporting and documentation
While most of the recording and reporting will be done electronically, an ideal system should also allow for printing if the need arises. Another feature that the software should include is the ease of accessing and querying reports.
In the case of documentation, a welcome addition would be to allow the user to directly pull out billing codes from the documentation database so the charge levels get generated automatically. The history of the patient and any medical entries as well as prescriptions should be updated and rendered immediately upon recording.
While there is still a minimal approach towards investment in EHR software, small practitioners can see rewards with a thoughtful approach and implementation.
"Image courtesy of imagerymajestic / FreeDigitalPhotos.net".