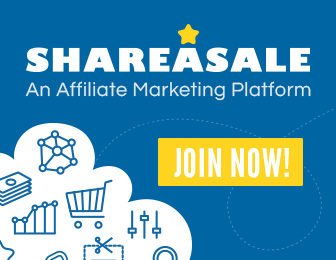 Bisphosphonates are commonly used for osteoporosis, Paget's disease, hypercalcemia (high serum calcium level) due to malignancy/cancer, osteolytic bone metastasis of various cancers etc.
Bisphosphonates for treatment of Osteoporosis:
Osteoporosis is a common problem of old age, especially among older women of postmenopausal age. Bisphosphonates (second and third generation) are highly effective in preventing as well as treating postmenopausal osteoporosis among women as well as in preventing as well as treatment of osteoporosis due to any cause (such as steroid induced osteoporosis, idiopathic osteoporosis) in men and women.
Alendronate and other bisphosphonates are more effective than HRT (hormone replacement therapy) or raloxifene, in preventing and reducing risk (reduce risk of hip and vertebral fracture by approximately 50%) of hip fracture and vertebral fracture in osteoporosis patients of any cause (such as postmenopausal osteoporosis, steroid induced or idiopathic causes).
HRT can mainly reduce risk of vertebral fracture, but not fracture of other bones, but bisphosphonates can reduce risk of fracture of all bones. Bisphosphonates are also better than calcitonin. Bisphosphonates have long half-life in bones (approximately 10 years), hence treatment beyond 5 years in not required.
Bisphosphonates for treatment of Paget's disease:
In Paget's disease there is abnormal functioning of osteoclasts (responsible for bone resorption), which results in abnormal bone remodeling and honeycomb like bone architecture. Bisphosphonates can play important role here by arresting osteolytic lesions, reducing pain and by improving other symptoms. Bisphosphonates (alendronate, risedronate, pamidronate, zoledronate etc.) can bring long lasting remissions and are preferred nowadays over other drugs such as calcitonin. Combination of bisphosphonates with calcitonin can provide greater benefits.
Bisphosphonates for treatment of Hypercalcemia of malignancy:
In many types of cancers, hypercalcemia is a serious medical emergency and a serious complication. Intravenous bisphosphonates (pamidronate 60-90 mg intravenously over 2-4 hours or zoledronate 4 mg intravenously over 15 minutes) are very useful in such situations. Calcitonin and corticosteroids also should be used concurrently along with bisphosphonates.
Bisphosphonates for treatment of Osteolytic bone metastasis:
Bisphosphonates (intravenous pamidronate or zoledronate) can provide symptomatic relief from severe pain due to osteolytic bone metastasis of various cancers, such as breast cancer.
"Image courtesy of marin / FreeDigitalPhotos.net".