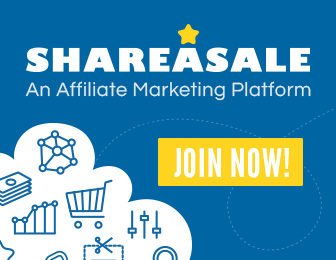 Hypertension or high blood pressure has several and potentially serious complications and most of us are aware of the complications that may arise if blood pressure is not controlled in hypertensive individuals. Due to excessive pressure on the walls of blood vessels (arteries), the blood vessels as well as the organs supplied by different blood vessels may be damaged. The higher is the blood pressure and the longer the blood pressure remains uncontrolled; the greater is the risk of development of complications due to hypertension.
High blood pressure can lead to following complications:
Angina and Heart attack:
High blood pressure for long duration is one of the most important causes of heart attack. Due to high pressure on the walls of the arteries of heart, microscopic injuries take place in the artery walls, over which cholesterol is deposited and the wall of the arteries become thick and the lumen of the arteries become narrow. The narrow lumen of arteries of heart cannot carry enough oxygen and lead to angina or chest pain. A blood vessel of heart may also be blocked by a thrombus or embolus and result in heart attack, known as myocardial infarction (MI) in medical term.
Heart failure:
If there is high blood pressure, the heart has to pump blood against higher resistance. Due to heart pumping blood against higher resistance, the workload of heart increases and the heart thickens (known as hypertrophy) and oxygen consumption of heart also increase. In de course of time heart may not be able to pump adequate amount of blood for supplying oxygen to different organs and heart failure ensues, known as CHF or congestive heart failure in medical term.
Stroke:
Hypertension is the most important cause of stroke and it is a serious and life threatening complication.
Aneurysm:
High blood pressure causes walls of the smaller blood vessels to weaken and bulge to form aneurysm. If aneurysms rupture, it can be life threatening, especially if aneurysms rupture in a vital organ such as brain.
Kidney problems:
Hypertension may damage kidneys, kidneys may not function normally, and renal failure ensues. De to damage of kidneys the filtration of kidneys is hampered.
Eye problems:
High blood pressure for long duration may damage eyes and vision problems may develop. Arteries supplying retina and optic nerve may become thickened and lumens become narrow.
Metabolic syndrome:
Hypertension may lead to metabolic syndrome, which is a cluster of disorders in body metabolism, which includes high bad cholesterol (LDL), low good cholesterol (HDL), high triglycerides, obesity etc. Presence of hypertension increase the risk of other components of metabolic syndrome.
Hypertension also has many other complications not mentioned above. It is important to treat hypertension adequately and prevent these complications.
Image courtesy of Nutdanai / FreeDigitalPhotos.net