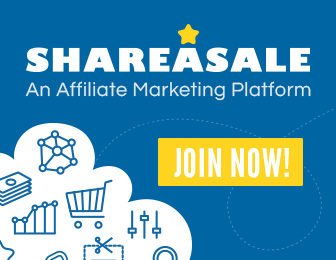 Fever is rise of body temperature above that of normal range of body temperature. Normal body temperature can range from 36.1-37.2 degree Centigrade. The normal body temperature is generally in the lower side of the normal range and higher side during late afternoon and evening. During vigorous physical exercise body temperature may rise above that of 37.2 degree Centigrade (highest normal body temperature), but it should not be considered fever as there is no pathology involved. Fever generally involves pathological involvement.
Fever can be caused by several factors/agents.
Viruses.
Bacteria.
Sunburn
Heat exhaustion, as seen in heat stroke and hyperpyrexia
Cancers can also cause very high fever due to excess metabolic process
Some inflammatory conditions can also give rise to fever such as rheumatoid arthritis.
Certain medications (some antibiotics, seizure medications, anti hypertensive drugs etc.) can also cause rise in body temperature.
Certain vaccines such as DPT (triple vaccine diphtheria, pertussis, tetanus), pneumococcal vaccines etc.
Sometimes it may not be possible to identify the cause of fever, when your doctor may term it as "fever of unknown origin (FUO)" or PUO (pyrexia of unknown origin). The diagnosis "fever of unknown origin" is given to a fever when someone has fever for more than three weeks and no cause can be found, despite extensive investigations to find out the cause.
Prevention of fever
Infectious diseases are the most common and important causative agents of fever and that is why one of the best ways to prevent fever is to reduce exposure to infectious diseases, although it is not an easy task, but possible to reduce exposure to a significant extent. Frequent hand washing can prevent exposure to infectious diseases, especially after using toilet, wash room, before eating, after spending time in crowded areas or after attending a sick person. Wash hands after playing games, spending time with pets. Wash hands after using TV remote (because recent study has shown that in luxury hotels TV remote is the most dirty and not the toilet, contrary to poplar belief).
Hands should be washed with plain water and soap (any bathing/toilet soap will do). No need to use medicated soaps for healthy hand wash. Rinse hands with soap under running water. You may not have access to running water and soap every time and you should carry hand sanitizers when you are going out.
Teach your children not to touch eyes, nose and mouth, which are the major routes through which viral infections spread. Also teach your children to turn away when somebody coughs or sneezes, because coughing and sneezing can spread respiratory infections.
Image: FreeDigitalPhotos.net
CTRL + Q to Enable/Disable GoPhoto.it