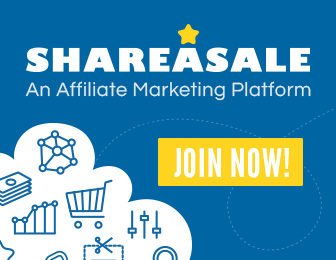 Recent research has found that in addition to the raspberry's numerous health benefits, the fruit contains substances that can help you lose weight. Now, before you scuttle off to buy a trolley-full of these berries, let me state right here and now that the research is far from conclusive. What the research suggests is that raspberries contain a compound known as ketone which targets the hormones responsible for enhancing our metabolism rate, helping us to burn more calories instead of them being stored as fat.
How does weight loss occur?
For the geeks out there, this ketone-driven process is known as noreprinephrine-induced lipolysis. For those of us weight watchers who've never been bookworms, just know that anything with lipolysis is a good thing as it involves the breakdown of lipids (fats). Another one of ketone's touted benefits is that it helps lower the amount of glucose floating around in our bodies, reducing its chances of being stored in the body as fat.
What are raspberries' other benefits?
Apart from the weight loss potential of raspberry, the fruit offers us a host of other health benefits. The ketone compound which gives the berry its characteristic odor is but one of many nutrients it contains. The immunity-boosting Vitamin C is another one of them. Fiber, which is instrumental to proper digestion and stool formation is yet another. But among the more celebrated nutrients hiding under the red skin of this tiny, hollow fruit are tannins and ellagic acid; antioxidants that help the body fight a list of chronic ailments from Alzheimer's disease to the dreaded cancer. Antioxidants help fight the oxidation process which may result in malignant tumors by oxidizing free radicals themselves. Since the free radicals are continually being produced by the body, you need a constant supply of antioxidants to arrest them before they become a menace. This is why raspberries, strawberries, grapes and other flavonoid-containing foods are recommended in high quantities on a daily basis.
Which is better, the fruit itself or supplements?
The discovery of the alleged weight loss-inducing properties of raspberry ketone have spawned a range of supplements aimed at overweight folk looking to shed by any means. Advocates of these products highlight the fact that if you were to depend on raspberry fruits for your ketone needs, you would have to ingest 90 pounds of them to make a single dosage of the supplement. But although it is on the USDA list of safe nutrients, raspberry ketone does have side effects such as increased heart rate and sparking allergic reactions. Those who are already on medication are also urged to consult a doctor before embarking on a ketone diet.
To enjoy the weight loss benefits of raspberry ketone, you should not solely rely on it. You must combine it with a sound diet of highly nutritious meals consisting of plenty of vegetables and fruits. Keep a glass of water close to you at all times and try to engage yourself in some physically exerting activity for at least half an hour daily.
Charles Mburugu is a professional blogger who is currently writing for WeightLossDiets4Women.com. Visit the blog to read about some great offers, including a diettogo coupon code. He also writes regularly on general health and fitness tips.