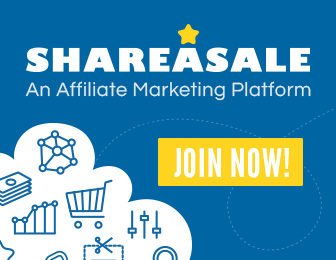 Even doctors make mistakes and are liable to get sued for the errors or omissions they have made while practicing medicine. An insurance that protects doctors financially in case they get sued is called the medical malpractice insurance. It is imperative to however know whether the medical malpractice insurance carrier is right for you. So, what are the ways to choose a medical malpractice insurance carrier?
Identify the different insurers
Find an insurer that understands your needs and requirements and comes up with an insurance policy that reflects them, since it is an important part of selecting a medical malpractice insurance carrier.
Check with professional organizations such as the American medical association or the American bar association or any other local bar associations to provide you with a list of Gallagher medical malpractice insurance companies that provide insurance specially for the practitioners of medicine and they will often recommend the name of a specific provider. Ask your colleagues for suggestions, since the other professionals working in the same industry as you will be able to provide adequate information on reputable medical malpractice insurance companies in your neighborhood, particularly those that have already been sued for medical malpractice before.
Obtain some quotes
While the process of obtaining quotes from different medical malpractice insurance companies may take time, doing it will tell you how much each company charges you for their insurance policy. Many insurance companies add a form to request quotes on their websites to make it easier for their clients. Make sure you fill in some quote request forms and make a few phone calls to the insurance companies to get quotes from them.
Compare the different policies
When you compare medical malpractice insurance policies, you can know which one offers their services at a low cost or which one gives a high dollar amount of coverage. While comparing policies, also consider whether the policy comes with a consent to settle clause, which declares that the insured's consent is required before any liability claims can be settled by the insurer.
Find out whether the insurer also has hammer clauses, wherein if an insured withholds the consent to settle a claim and if it has determined that a settlement is appropriate, the insurer has the right to limit its liability. What's more, most medical malpractice insurance carriers offer to cover prior acts, in that if you have been practicing for years and there was a claim that arose out of an incident prior to purchasing the policy. Go in for the services of such an insurance provider.
Check for any complaints against the companies you are considering
If you find no complaints against a specific insurance company, it does not mean that the company has never had any complaints against it in the past. When you find many complaints against a company, you can shorten your list of medical malpractice insurers. An excellent place to check whether there are complaints against a particular business organization would be the Better Business Bureau (BBB) along with your state's licensing board.
Meet up with some agents
While it is easy to carry out transactions online, a face to face meeting with a Gallagher medical malpractice insurance agent is highly important, since it would be easier to ask them questions and determine how easy it would be to work with the agent in the future.