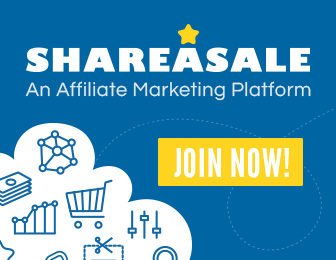 There are several reasons why vitamins are important for the body. A lot of research has been done to prove the various theories on the benefit of different vitamins. Because of this, many people suffering from all kinds of diseases will often find themselves being advised to take vitamin supplements.
The research for the benefits of vitamins for those suffering from diabetes is a bit more recent. Several vitamins are being tested to see what vitamins would be best suited for vitamin therapy for diabetes. Although many vitamins have different effects on the body, so far the two main vitamins that have been shown to have a positive effect in reducing the effects of diabetes are vitamin C and vitamin D.
Vitamin D
Vitamin D has been known for several decades only for its benefits on bones and in calcium absorption. However recent research shows that there are other benefits to vitamin D. One of the benefits includes better control of diabetes.
The research on the relation between vitamin D and diabetes was brought about by the fact that most people who had poor diabetes control were found to be suffering from a deficiency in vitamin D.
According to Diabetologia, which was book written by Dr Mathieu, vitamin D is important in controlling the normal secretion of insulin in the body. Therefore people who suffer from diabetes can be able to have better control of their insulin production by getting sufficient vitamin D.
This makes vitamin D one of the best vitamins for vitamin therapy for diabetes.
Vitamin C
Vitamin C is another vitamin that has been shown to have positive results on people with diabetes. Apart from the general benefits of vitamin C like the production of collagen and the boosting of the immune system, there are other directs benefits to those suffering from diabetes.
Most people with diabetes suffer from high blood pressure. Regular dosage of vitamin C can help regulate the blood pressure of a diabetic. Since high blood pressure usually leads to other complications, proper vitamin C intake will control all other complications.
However although vitamin C has been stated to have a lot of benefits on a diabetic, taking too much of vitamin C has its disadvantages. The amount of vitamin C that is good for you will depend on many issues including your age and weight. To determine, the amount that is right for you, you can visit your doctor.
Most people with any kind of vitamin deficiency are always quick to get supplements from the pharmacy. However, supplements are not always the best option. Instead of getting vitamin supplements, you can choose to eat foods that are rich in those vitamins. In the case of vitamin D choosing to take a walk in the sun can help you get the required dosage of the vitamin without resulting to supplements. If you are suffering from diabetics, you may already be on other medications and you do not want to add to the list of the number of pills that you are taking.
About the Author
Rastislav Skultety has been studying the benefits of dietary supplements for several years. His goal is to help others rediscover the world of vitamins and provide them guide for their effective use.