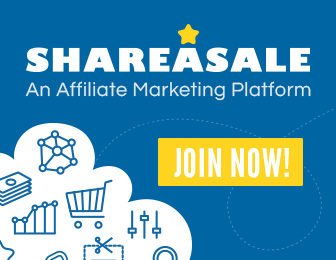 It may surprise you to know that missing a period is not the first sign of pregnancy and in fact, it comes after quite a few signs and symptoms. By the time you miss a period that indicates pregnancy; there can be at least 5 very early symptoms that you failed to notice. If you are sensitive enough to notice, it may not be difficult to notice these symptoms.
Some very early signs of pregnancy which happen much before the expected mom misses a period are:
Breast tenderness – Changes in the breast are one of the earliest noticeable symptoms of pregnancy. After conception, a lot of hormonal changes start in the body and within a week or two, the breasts become swollen, tender or sore. You will find them to be sensitive when touched and they also feel fuller and heavier. The areas around the areola can darken too. Bear in mind that tenderness in breasts can also be caused by hormonal changes due to other factors such as change in birth control pills and menstruation.
Rise in body temperature – When you conceive, your basal body temperature (when temperature is at its lowest, i.e. during rest) starts rising. This happens because of implantation of fertilized eggs. After the release of eggs from the ovary, i.e. ovulation, it is fertilized by a sperm. This takes from 6 to 12 days. The hormonal changes due to these processes cause the basal body temperature to rise by one to one-and-half degree. You will need a special thermometer to measure the rise in basal body temperature. This symptom can show even two days after ovulation.
Nausea accompanied with vomiting – Also called "morning sickness," this very early and discomforting sign of pregnancy generally occurs in women around the 6th week of pregnancy. But it can occur earlier too. Around half of all pregnant women face morning sickness problems – but all of them may not have the problem of vomiting. But, it is nearly always accompanied by nausea. Often thought to be caused by increased levels of hormones in the body, there are doctors who feel morning sickness is a sign of health of the baby. It shows that baby is developing normally, and that there is nothing much to worry about the progress of pregnancy.
Constipation – This is an early pregnancy symptom which is often overlooked. Constipation has been defined as less than 3 bowel movements in a week. But needless to say, one can easily confuse it to be caused by some other reason. As the level of hormones keep on changing due to pregnancy, your digestive system slows including the frequency and time of bowel movements. So, if you are conscious of pregnancy and want to know about as early as possible, look for the signs of constipation along with breast tenderness and rise in basal body temperature. Do not ignore constipation as it may indicate "good news".
Fatigue – You do feel tired daily but fatigue is different from the usual tiredness that comes after working the whole day. Fatigue is different from tiredness as the latter is a case of the body having lost its energy which needs to be replenished. Fatigue, on the other hand, is due to cancer, auto-immune disorder and other conditions. One of these is pregnancy. With the rise in level of progesterone, the other bodily functions are affected a lot. Other than progesterone, the very fact that your body now needs to have energy for your baby as well as your own needs puts a big strain on the energy resources. So, watch out for apparently inexplicable fatigue as a very early sign and symptoms of pregnancy.