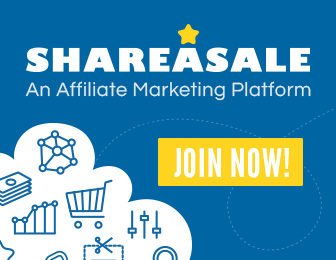 Many women are as aware of their menstrual cycle and its schedule as they are of their loved ones' birthdays and other special occasions. They have a regular schedule and can count the days between periods. For this reason, late ovulation will be noticed more quickly by these women than others because it is tied to the dates of their periods.
The possibility of being pregnant is the concern of late ovulation or late periods for premenopausal women. Late ovulation, however, has other causes besides pregnancy—which is explained in more detail below.
Breastfeeding
Late ovulation can be caused by breastfeeding, especially within the first six months. This is because serious hormone shifts occur in the body of the mother during breastfeeding. During this time, other ovulation problems may be experienced by some mothers. For some women ovulation may occur throughout most of the breastfeeding period, while others may not have any ovulation.
Too Little or Too Much Body Fat
Estrogen levels can be affected by the amount of fat a woman has on her body. Late ovulation can be caused by too much fat or too little fat. Not enough body fat would more likely be the cause of late ovulation than would too much body fat. This is because the body needs a certain amount of fat to maintain production levels of estrogen. Other health related problems are also caused by an improper level of body fat. This means it is important to maintain a healthy weight to control estrogen as much as possible.
Medications
Late ovulation can also occur as a side effect from prescription medications that interfere with the delicate hormonal chemistry of a woman's body. Shifts in ovulation can be caused by one type of medication used to treat cancer, for instance. Certain prescription medications used to treat depression, psychosis and other mental illnesses can also affect hormonal levels.
Women should read and understand all possible  side effects from medication they take, as this is very important. Not taking the time to read and study the side effects of medication has surprised many women and men once they experience some of these effects. If any woman has questions about medication side effects related to gynecological health, she can discuss it with a trusted OBGYN.
Hormonal Shifts
Many women at some time in their lives may experience late ovulation caused by hormonal shifts. A woman's body needs to produce and release the correct amount of hormones for a normal, optimal cycle of ovulation to occur. Stress, among other various causes, can affect these hormonal shifts that interfere with ovulation.
At some point in their lives, most women experience late ovulation from any one of the several possible causes. If these occurrences are occasional, or just one time, then there is little cause for concern. This may not mean that any serious health risk is present. If there is a repeated experience of late ovulation, however, then experts recommend a woman seek advice from an OBGYN who will be able to determine the cause.
About the Author
Greg does work with Walnut Hill–a women's clinic Dallas area women trust. They offer a wide range of services to treat women in all areas of their life.