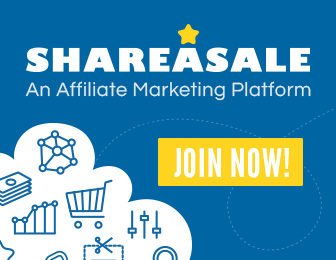 Hemorrhoids Treatment may be conservative or surgical correction. Conservative treatment/management of hemorrhoids include intake of high dietary fibers (either as part of diet by consuming high fiber diets regularly or by use of supplement), plenty of liquids to maintain hydration, rest, sitz baths, judicious use of NSAIDs (non-steroidal anti-inflammatory drugs) etc.
There are also some topical medications available, which can be used in mild cases to relieve pain and for symptomatic improvements, but usually does not cause any improvement in underlying disease.
There are many different procedures which can be applied for treatment of hemorrhoids, such as rubber band ligation, sclerotherapy, use of cautery etc.
Rubber band ligation:
It is a procedure where rubber (elastic) bands are applied on the hemorrhoids (varicose veins) at least 1 cm above "dentate line" to cut off the blood supply to the veins, which results in death of the tissue, which falls off in approximately one week time. The rubber band should not be too close to "dentate line" as it causes intense pain. The success rate (cure rate) of rubber band ligation is more than 85%.
Sclerotherapy:
Sclerotherapy is injection of sclerosing agent such as phenol, directly into the hemorrhoids, which results in collapse of the walls of the hemorrhoidal veins. The cure rate of this method is approximately 70%.
Cautery:
The use of cautery is another successful procedure for treatment of hemorrhoids. This can be done by electrocautery, infrared radiation or cryosurgery. In this procedure the hemorrhoidal veins are burned and sealed using cautery.
The surgical methods used in treatment of hemorrhoids include hemorrhoidectomy (surgical removal of hemorrhoids), stapled hemorrhoidectomy, Doppler guided transanal hemorrhoidal dearterialization etc. All of the surgical procedures are associated with some side effects and complications, such as retention of urine, anal stricture, infection, bleeding etc.
Hemorrhoidectomy:
It is excision or removal of hemorrhoids surgically. This is usually done in severe cases and if other non surgical procedures fail to treat hemorrhoids satisfactorily. It is associated with high risk of side effects such as post operative pain and takes few weeks (2-4 weeks) to recover.
Stapled hemorrhoidectomy:
This involves removal of soft tissue proximal to the dentate line to cut off blood supply to hemorrhoids. Stapled hemorrhoidectomy is lees painful in compare to radical hemorrhoidectomy and also takes less time for healing and recovery.
Doppler guided transanal hemorrhoidal dearterialization:
This is a minimal invasive procedure to cut off the blood supply to the hemorrhoids. The ultrasound Doppler is used for guidance to locate the blood flow accurately for tying the arteries which supply blood to hemorrhoids. The procedure has slightly higher recurrence of hemorrhoids than other surgical techniques, but has little complication and has good patient compliance.
Image courtesy of [Kittikun] at FreeDigitalPhotos.net