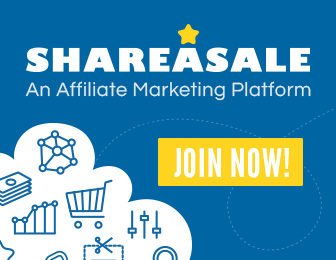 Treatment of gallstone can be medical treatment (to dissolve the gallstone) or surgical removal of gall bladder along with gallstone(s).
Medical treatment-Gallstone dissolution:
Medical therapy of gallstone is aimed at dissolving the gallstone, which can be done by using ursodeoxycholic acid (UDCA). Ursodeoxycholic acid can decrease cholesterol saturation of bile and produce a lamellar liquid crystalline phase in bile (which allows dispersion of cholesterol from stones by physical-chemical means). Patients should be carefully selected (gall bladder should be functional, stone should be radiolucent and size should be less than 10 mm in longest diameter) for medical treatment. In carefully selected patients complete dissolution of gallstone is achieved in approximately 50% cases in 6 months to one year treatment with UDCA. Dose of UDCA is 8-10 mg/kg per day. Greater success (complete dissolution in more than 70% cases) can be achieved if gallstone size in less than 5 mm in diameter.
There are several problems/disadvantages associated with medical management of gallstone, such as high recurrence rate (30-40% in 3-5 years), expansive drug therapy (as well as side effects) for 2 years and advantages and success of laparoscopic cholecystectomy. Because of the problems/disadvantages associated with medical management of gallstones, it is less commonly used these days and reserved for the candidates who are not willing to undergo surgery or not fit for surgery. However, long term UDCA is used in case of recurrent gallstone after cholecystectomy.
Surgical treatment- cholecystectomy:
Among asymptomatic patients, the risk of developing complications or symptoms of gallstone disease is only 1-2% per year. Hence, among asymptomatic patients, selective cholecystectomy (laparoscopic) is done considering three aspects:
(1)   Presence of an underlying medical condition that predisposes the patient to develop complications of gallstone, such as calcified or porcelain gallbladder and/or a previous attack of acute cholecystitis regardless of current symptomatic status.
(2)   Size of the gallstone (more than 3 cm) and congenital anomaly of gall bladder.
(3)   Prior complications of gallstone disease such as history of acute cholecystitis, pancreatitis, gallstone fistula etc.
Symptomatic gallstones are treated by laparoscopic cholecystectomy, which has greater advantages over open surgery, such as:
Shorter hospital stay,
Fewer complications (approximately 4%),
Significantly low death rate (0.01%)
Minimal scar mark
Lower cost (in compare to open cholecystectomy)
Minimal disability
Due to the above advantages, laparoscopic cholecystectomy has become "gold standard" for treatment of symptomatic gallstones.