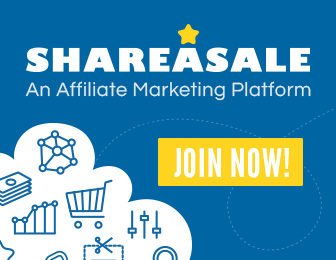 Treatment of dandruff is not easy. Sometimes it may not be possible to cure dandruff but it is possible to control it successfully. We should aim for control of dandruff, instead of trying to cure it, which may end up as failure. While treating dandruff it is important to take into account the severity of dandruff and also your age. Dandruff is caused by faster turnover of epidermal layer of scalp skin and aim of treatment should be normalizing the turnover time of scalp skin epidermis.
There are several different antidandruff shampoos available (over the counter, in supermarkets and in your nearby stores) for treatment/control of dandruff. It is important to remember that dandruff can not be cured with these shampoos, but can only be controlled with regular use. Majority of anti dandruff shampoos contain selenium sulfide, zinc pyrithione, coal tar, ketoconazole, salicylic acid, tea tree oil, green tea extract etc. either alone or in combinations.
Selenium sulfide: it reduce amount of oil sebaceous glands produce in your scalp and help to reduce scales in scalp thereby reduce/control dandruff.
Zinc pyrithione: have antifungal property and slow down growth of yeast in scalp.
Coal tar: this has antifungal property and useful in controlling dandruff. It may stain hairs if used for long duration.
Ketoconazole: this is highly effective and one of the most commonly used antifungal medication for dandruff. The shampoo with ketoconazole generally gives good result for dandruff control and like by most users. It can be used for young individuals also.
Salicylic acid: this cause softening of skin and help in reducing scale formation. For some individuals it may cause worsening of dandruff by making scalp dry which increase scale formation. It can not slow down production of cells.
Tea tree oil: tea tree oil comes from Australian tea tree and commonly used ingredient for antidandruff as well as normal shampoos. One of the commonly used natural ingredient for dandruff control. It has antifungal and antiseptic properties.
Green tea extract: this is also another natural ingredient used for controlling dandruff.
Select any of the antidandruff shampoo containing any of the ingredients explained above and use them as per instructions in the product till your dandruff is under control and then reduce frequency of use. Make sure to keep the shampoo in your scalp (keep in contact with skin) for some time before you wash off the shampoo from your scalp.
There are also several home remedies for dandruff and you can try them. There is no harm in trying home remedies for dandruff.
If you find one shampoo with a particular ingredient ineffective in controlling your dandruff, switch over to another product. After trying several products, if your dandruff is not under control, it is time to consult a dermatologist.
Image: FreeDigitalPhotos.net