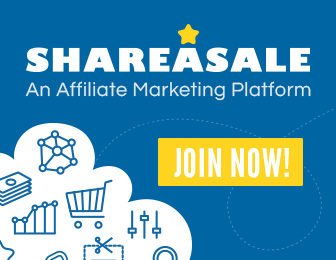 Going to the hospital is a scary for many folks, regardless of how young or old they are. No one likes being away from their comfortable bedroom to stay in a hospital. It's cold, the food isn't the greatest, and getting comfortable is difficult. Going into the hospital can be a nuisance, but there are certain things you should be aware of, regardless of your situation. If you are going in to give birth, have an elective procedure done, or found yourself in an emergency that requires hospitalization, here are three things you should be aware of when you go in. keeping these factors in mind makes it easier to stand up for your rights, ensuring that you are heard, and get the proper medical attention you deserve based on your needs.
Have Someone to Advocate for You
Having someone who will speak up on your behalf is invaluable. Should something happen to you that makes talking or communicating impossible (such as going into a comma), your advocate can stand up for you and ensure your wishes are being followed. Anyone can be your advocate:
Your spouse or life partner
An adult child, parent, or other family member
A Trusted friend
An individual from a non-profit that focuses on advocating for patients' rights
Be aware there are advocates who work for a profit, and even independent advocates. You'll need to get in touch with these individuals directly to find out their rates and if a sliding scale is offered. Many doctors don't want to leave their patients out of the loop. In medical settings, a lot of red tape is involved. Since patients not familiar with this don't know where to begin, having an advocate who is aware of these restrictive settings is an invaluable resource.
If You Are Going in For Surgery, Consider Which Hospital is Best
Surgery is intimidating no matter the age of the patient, or what kind of work if they have done. Going in for surgery poses questions such as:
What happens if there is a problem during surgery
What if I am injured due to a doctor's mistake?
What if errors occur with my records or other problems?
Consider the reputation of your doctor and make sure to do as much research as possible beforehand to ensure that you are getting the best treatment possible. What hospital you choose for your surgery will have a huge impact on the risks that you will face. Even in the same city, one hospital may be renowned for its cardiac department, but at the same time, its orthopedics department may have a less than stellar record. An accident during surgery that keeps you out of work longer, cuts in to your recovery time, or is not properly covered by your insurance is something you will want to avoid. By making sure you are having your surgery done in a top-notch facility, you are ensuring you get your risk of an accident is as low as possible. After all, if you are dependent on a fixed income, any small disruption can have devastating consequences down the line.
Know Your Doctor's Reputation
Before going in for any major medical event, research the reputation of the doctor or specialist that you are working with. You should check if they are board certified, if they have ever been sued in the past, and any problems they have had with patients or surgeries. Ideally, you should interview your doctor before you have work done, but that isn't possible in emergency situations. Having an advocate enables you to learn more about possible situations that may occur. Even if your doctor has never had an incident, you should prepare yourself on the off chance that something may happen. If possible, talk with your doctor about procedures that are considered low-risk, such as minimally invasive surgery. This allows you to have your health problems corrected, without the worry of surgery that is invasive, creating a longer recovery time for you.
Before you go in to the hospital to have any kind of work done, make sure that you know what to expect. Talk with your doctor beforehand, and weigh the pros and cons of different options. Check their record and see if they have experienced surgery issues in the past. Have an advocate ready, who will speak up on your behalf should a problem arise. By following all these steps, you are setting yourself up for a complication-free surgery.
Image courtesy of olovedog at FreeDigitalPhotos.net