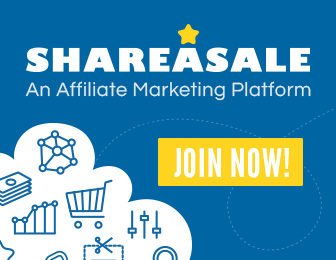 Many diabetics do not want to take insulin, due to some misconception and myths related to insulin in their mindset. In fact many people think if they have to start taking insulin, their life is doomed. But this is not so. Numerous patients (all type 1 diabetes patients, as well as many type 2 diabetes patients) are taking insulin and living normal life like anybody else. If you are suffering from type 2 diabetes and on oral medication, you may need insulin on especial circumstance, such as during pregnancy, physical trauma, severe systemic infection etc.
Myth: oral medications (oral hypoglycemic drugs) are better than insulin.
It is not easy to say oral medications are better or insulin is better. It depends on various factors, such as if you have type 1 diabetes, you must take insulin for your diabetes management, because oral medications are not useful in type 1 diabetes. Hence, for type 1 diabetes insulin is must. Yes, it is true that oral medications are very good for type 2 diabetes patients and they have very little side effects too. But, they may not work for every patient. Also, many patients will require insulin after using oral medications for several years (decades), because they may lose effectiveness slowly over time. Hence, it is not easy to say insulin is better or oral medications are better.
Myth: Insulin is last resort for diabetes management.
This may not be true. Yes, it is true that most patients start insulin as last resort, when everything else fail to provide satisfactory blood sugar control. But, this strategy may not be the best. Doctors, use this strategy (insulin as last resort for diabetes management), because patients want it. They refuse to start insulin. This is the reason, by the time a diabetes patient start insulin, it may be too late and diabetes complications may have already started, which may be irreversible. This is the reason, people think if someone is taking insulin, and it is complication stage for that diabetes patient. Although it is not so. It is therefore better to start insulin sooner than later to avoid complications of diabetes (because insulin always work if used properly and at right dose and schedule), which are potentially fatal. It is also a good idea to start insulin along with oral medication, which can easily control blood glucose level.
Myth: insulin needs multiple dosing.
This may not be true, especially if you combine insulin along with oral medication and use long acting insulin such as insulin glargine, which provide 24 hours coverage. If your blood glucose is still high especially after eating a meal, you may need insulin before every meal to control post prandial blood glucose. However, most diabetes patients can easily manage blood glucose with single (usually taken at night, which mimic normal physiological secretion of insulin) long acting insulin glargine and oral medication, if insulin is started early in the disease.
Image courtesy of [antpkr] at FreeDigitalPhotos.net