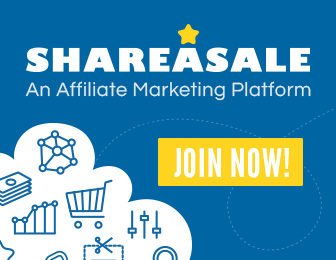 A Botox treatment in your lunch break? You bet! There was a time when cosmetic surgery procedures would require weeks of recuperation and recovery. Today, dermal filler treatments can be carried out in mere moments. These procedures are now commonplace in many stores and drug stores and could be coming to your home town soon.
BUT…here is the important question: are these procedures safe and are there risks involved with 'quickie filler' treatments?
Cosmetic treatments are now more accessible and popular than ever before and as a result attract less of a stigma. Once exclusive to the rich and famous, Botox treatments can cost less than a night out and can be completed before you've barely had time to relax in the practitioner's chair. In our beauty conscious age, these almost instant treatments seem convenient, effective and safe.
Is Botox Treatment A Risky Business?
Quick doesn't always mean good. There is excellent money to be had for anybody administering Botox. The treatment has gained in popularity over the years and is seen as the Holy Grail of looking and feeling younger. Unfortunately, good money often attracts bad eggs and this is why you must be so careful when choosing a Botox clinic. Botox and other fillers can cause permanent damage to the face and any other areas of the body to which they are administered. It is very important that you always do your homework when choosing the right practitioner.
And it's not just practitioners you need to be concerned about. In April this year the FDA alerted many cosmetic surgery practitioners about a fraudulent version of Botox being released onto the market. Products being sold by unlicensed manufacturers come with a high risk and are considered very dangerous. A good practitioner will always use a reputable and licensed supplier for their Botox supplies and should be happy to talk to you about their products and supply chain.
Botox – The Wonder Drug With A Wealth of Uses Or A Dangerous Toxin?
The answer is both. Botox injections act as a relaxant and stop facial muscles from contracting and causing the onset of wrinkles. Skin appears smooth, free of wrinkles and years younger wherever the Botox needle does its work. However, Botox users should never lose sight of Botox's deadly charms. It is and always has been a toxin, and needs to be handled with care.
In addition to obvious facial improvements, Botox can also be used to:
Reduce excessive sweating from different areas of the body
Reduce facial ticks
Relieve severe migraine headaches
Too much Botox or an injection in the wrong place could prove catastrophic. You only have to run a search on Google Images for 'Botox disasters' to see the damage that this facial filler can do when put into the wrong hands.
In the right hands however, Botox can be a miracle treatment and can turn back the years faster and more effectively than any cream could ever do. Whether you have crow's feet, frown lines or wrinkles along your forehead, Botox can define, refine and perfect quicker than you can say Botulinum Toxin (that's Botox's official name in case you didn't know).
Never forget that Botox is a toxin and needs to be administered by a skilled and qualified practitioner. Whether you are a seasoned Botox fanatic or it is your first time, you must consider the potential damage to your facial muscles if Botox is injected by an untrained practitioner.
Signs That Your Practitioner Is Not Qualified to Administer Botox Treatments
The key to successful Botox treatments is to do your research into finding the right practitioner. This could well be a practitioner working out of your local drugstore or department store. In fact, many establishments are incredibly careful about the practitioners they employ so they do not damage their reputation or risk a lawsuit.
Signs to watch out for include:
Your practitioner is not willing to disclose which product they are using. Any good doctor will only be too happy to show you the product, its packaging and tell you all about its origins.
Your doctor does not discuss the risks of Botox treatment or carry out a consultation with you about what improvements you are hoping to see.
Your doctor attempts the hard sell pressurizing you into buying products you don't need or want, and is asking you to sign up for more treatments than you need.
Quick filler treatments are not necessarily risky. Some of the best Botox doctors in the country are able to carry out the procedure within moments. But a trigger happy Botox provider using unlicensed products and lacking in professional training or experience could cause damage to your face or body that is difficult or impossible to reverse. Fatalities have also been caused by unqualified Botox providers. The good news is that there are many practitioners operating today who promise excellent service and results.