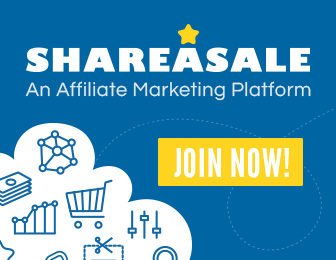 Are you prepared in the event of an emergency to be able to convey your medical information to first responders, even if you are unable to speak? Anyone who has been picked up by an ambulance or gone to the E.R. knows that some of the first questions a medical care team needs answered include not just your name and birth date, but any medical conditions you have, any medicines you are taking, any allergies you have, your weight, and what happened to make you call for help.
If you are unconscious, disoriented, confused, and alone, it can be difficult to share all the correct information in a timely manner. If you are a senior or someone with special needs who has a caregiver, unless your caregiver is present and has everything written down, the whole scene can be so chaotic that they too are unable to share all the right information right away.
That's where saved medical identification information comes in handy. Check out this quick list of easy ways to save and safely share your medical ID:
Wearable Medical ID Accessories
The wearable medical ID accessory may seem like a novelty to many, but wearing one especially if you have a condition that can result in an unconscious episode (like passing out from a low blood sugar or having a seizure) can be a lifesaver. Medical ID accessories range from your classic engraved silver bracelets to lockets, wristbands, and dog tags. See more here, https://homemedicalreviews.com/medical-alert-bracelets-necklaces
Some medical alert bracelets also come with discreet USB drives right inside them where you can digitally store your medical information. When shopping for the right medical alert ID bracelet for you, pay special consideration to:
Material – you want a sturdy, high-quality material that won't wear off or break
Space – if you are having something engraved, make sure there is enough space to list all your information including an emergency contact number
Fit and clasp – you would hate for your bracelet or necklace to fall off! Invest in a durable medical ID accessory that fits your arm or neck well and has a durable clasp to prevent losing it
Engraving – you want a solid engraving that is easy to read, preferably into metal
Water-proof – if you opt for a digital medical ID bracelet, make sure it is waterproof and made of protective material like silicone
Emergency Info on Your Smartphone
Did you know there is a way for first responders to access medical ID information on your smartphone without having to know your passcode? On an iPhone, open the Health app (free app pre-installed with iOS 8 or later) to locate your Medical ID for editing; the health app looks like a white tile with a little red heart on it. If you haven't used the Health app before, it will ask you for some quick info like name, birth date, and weight and then let you edit your Medical ID. If you already have the Health app set up, simply look for the Medical ID icon in the bottom right (looks like a large asterisk). If you don't have an iPhone, depending on the type of Android you use, your access to editing Health information will vary. Most Android users should be able to input Medical ID information via the Settings menu > Users sections.
Within the Medical ID interface, you can add any medical conditions you have, allergies and reactions, medications you are currently taking, your blood type, height, weight, and emergency contact names and numbers. The good news is that other people can't edit your information from a locked phone screen, they can only view it. More and more emergency personnel and first responders are being trained to look at smartphones for important medical information, especially when an identifying necklace or bracelet is not present.
You may also want to look into smartphone apps that offer a deeper breadth of medical information you could find helpful. For example, MedicalID.info for Android users also gives you a list of local hospitals, tracks your GPS location so emergency contacts can more easily find you, and even supports multiple profiles for family medical information.
Maintaining your own health and safety in the event of an emergency may be as simple as using medical ID accessories and smartphone apps. By being able to share pertinent information even when you are unconscious, you can prevent life-threatening allergic reactions and get more informed care from first responders and doctors. So what are you waiting for?
Image courtesy of [pandpstock001] at FreeDigitalPhotos.net