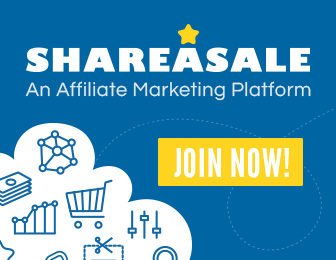 Most smokers know the toll on their health taken by those cigarettes (or cigars or pipes) which have become so much a part of their lives. But, oftentimes, they link smoking to their smoker's cough or the wheezing from their chest.
What some smokers may not realize is that smoking also plays a significant role in their oral health. Those excessively bleeding gums? Periodontal disease. It's a function of the hot, toxic smoke that's taken into the mouth, something that ultimately leads to tooth loss. In fact, smoking is the biggest cause of adult tooth loss, and it will happen far before the onset of the old age that most people blame.
This all makes a good case for dentists to step up their efforts to help their patients do what it takes to quit the habit. Those who have included smoking cessation as an aspect of their practice have done well with it: One study showed quit rates of 10 percent to 15 percent among patients dentists have counseled.
It's an effort that's gaining ground in dental community: Third and fourth year student dentists at State University of New York, in Buffalo, for example, are giving their patients non-judgmental guidance on quitting instead of referring them to outside resources. And it's paying off: Over half of the 89 patients the student dentists worked with agreed to quit immediately. And 32 percent remained smoke-free six months later.
Dr. Othman Shibly, assistant professor of periodontics and endodontics, developed the program. "Research has shown that there is no match for smoking in causing harm to oral health," he said.
Dr. Stan Park, a Mississauga, Ontario dentist, shares those beliefs, which is why he makes tobacco counseling among his service offerings at Dr. Stan Park Family Dentistry. "It's important to work with patients on tobacco risks and how quitting smoking can improve their oral and overall health," he said. "It's been well received — one of those value-adds that people may not expect from their dentist, but do appreciate."
Four practices can help dentist assist patients in kicking the habit. These include:
Talk with patients about their smoking without being judgmental. Encourage them to talk about why they smoke and what would motivate them to quit. Though patients likely know the health risks of tobacco, it doesn't hurt to share the aspects of dental health risks. Ask patients what their concerns are about smoking cessation and offer support to help them face and overcome those issues.
Often it helps to put things in writing. You've developed a good idea of why your patients smoke – help them overcome the barriers of quitting by working with them on a personalized plan to quit. The plan sets a specific quit date. It reflects the patient's triggers to tobacco use and how to overcome them, along with coping strategies in the first days and weeks of withdrawal.
Suggest resources that will not just guide them in their efforts but will support them on the way. The Canadian Cancer Society, for example, has a Smokers' Healthline at 1-877-513-5333 and the American Lung Association offers a helpline, group clinics and a self-help guide. It's hard to quit cold turkey, so don't forget to offer background information on various pharmaceuticals and nicotine replacement products like Varenicline (Champix) and Bupropion SR (Zyban). It's also helpful to stay on top of new initiatives for smoking cessation that might benefit your patients. For example, a recent collaboration between the University of Ottawa Heart Institute and Lakehead University's Moving on to Being Free program, has been awarded $3.5 million to deliver "Quit (payment) Cards" to improve access to smoking cessation medications to over 7,500 smokers throughout Ontario.
Give them incentives to quit. Doing this is more a show of good faith and a celebration of your patients' progress as it is a reason for them to quit. Still, rewards help and can be fit within your practice parameters. One thing you could offer is a complimentary tooth whitening after they have quit for a certain amount of time. Another reward might be complimentary periodontal maintenance for a certain term after so many months of being smoke free.
Dentists are just as obliged as physicians to work with patients about their tobacco use given its effects on their oral health. Doing it right means planting the seeds for their success at becoming non-smokers at some point down the road.
Image courtesy of [David Castillo Dominici] at FreeDigitalPhotos.net