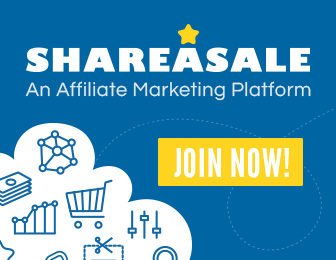 Nearly everyone wants to look great when bikini time arrives. Many people focus on losing weight and cutting back on calories. However, all of the weight loss in the world won't help you if your skin is not in tip-top shape. Toning exercise helps some, but you usually have to take other measures to ensure a beautiful, healthy glow for your skin when it's time to throw on a swimsuit and hit the pool. And face it: most of us don't have time to spend days, weeks or even months on at-home treatments that usually don't even work. So, now what? Know various treatment offered by Laser Clinique to have a healthy summer skin.
Skincare 101: How to Get Healthy Summer Skin
There are several procedures you can take advantage of to get beautiful, healthy skin that will be the envy of nearly everyone. A beautiful body will also make you feel better, both physically and emotionally. Consider these treatments when you are planning to create the body you deserve.
Laser Hair Removal: Shaving, waxing and creams are messy and painful and don't give the greatest results. Plus, with today's busy lifestyle, it's easy to forget to keep up with your grooming. And no one wants to be embarrassed at the beach by unsightly, wayward body hair. Laser hair removal can be done anywhere on the body, and will remove unwanted hair so you have smooth skin that's always swimsuit ready.
Botox: Fine lines and other imperfections can benefit from Botox treatments. These treatments are done in the office and take mere minutes. You can even schedule your appointment over your lunch break, and return to the office with a new, youthful look. In most cases, no one will even suspect you had anything done.
Laser Tattoo Removal: Got a tattoo that you wish you hadn't? Don't worry – you don't have to plan your outfits to cover up; laser tattoo removal can get rid of that old ink so you have beautiful, unmarred skin left in its place.
Laser Resurfacing: Are you worried about old acne scabs or new lines and wrinkles? Maybe you have some stretch marks on your body that you wish would leave. Laser resurfacing can help reduce the appearance of these blemishes, and in many cases can eliminate blemishes completely. You can show your skin without worrying about covering up during the hottest summer weather when everyone else is enjoying tank tops and bikinis.
When you are looking to lighten, brighten, tighten and tone your skin for the summer, Dr. Ataii can help. Dr. Ataii is an expert in rejuvenating and restoring skin to a youthful, attractive appearance. Dr. Ataii has completed more than 3,500 procedures to treat acne scabs, lines and wrinkles and stretch marks. Dr. Ataii has also performed more than 50,000 laser hair removal treatments, and more than 15,000 Botox treatments. Your skin is one of your most important assets; it's imperative that you only trust the best to take skincare. Contact Dr. Ataii today for an appointment to discuss your needs and get started on an appropriate treatment plan to get you the skin that you deserve.